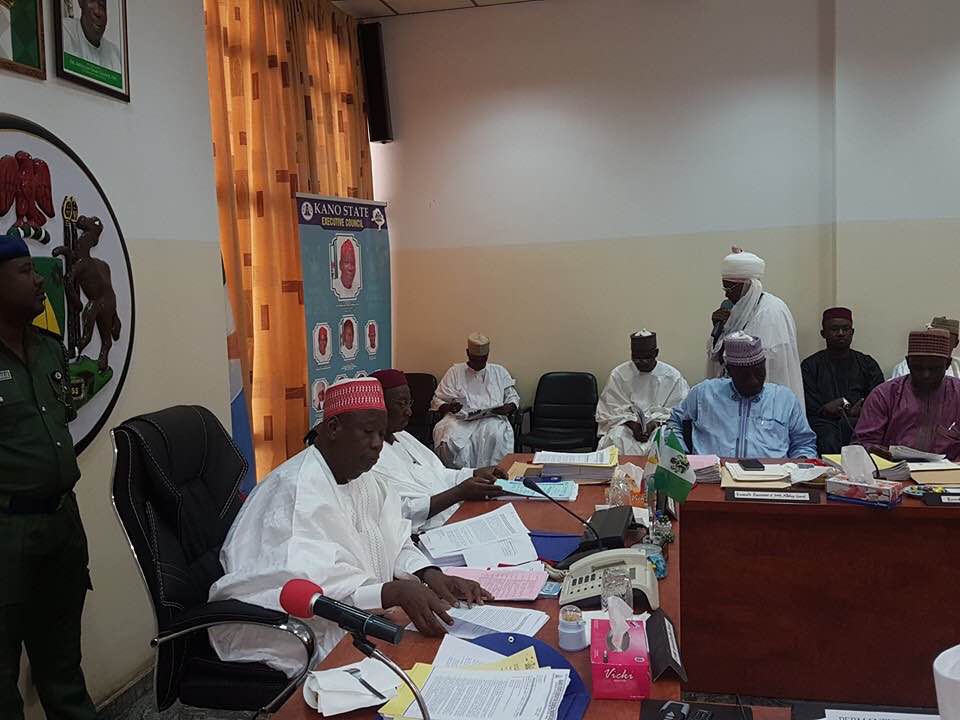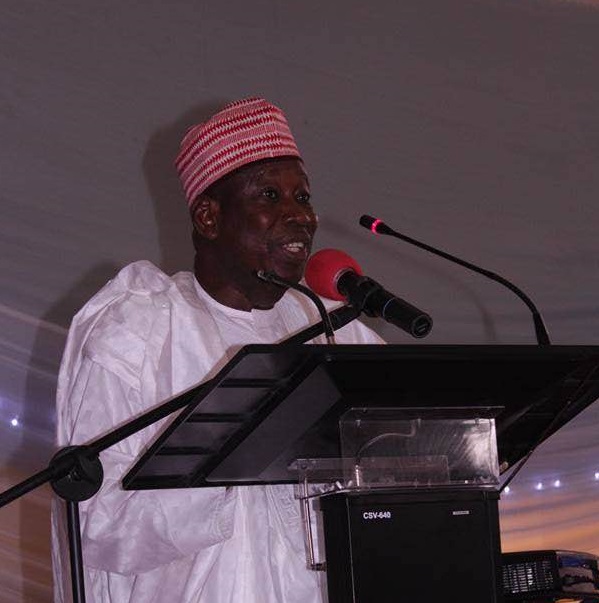 Like Lagos,  Kano remains a significant bloc  in any political permutation in the Country.  With population estimated at over 10 million according to the 2006 census, and 44 Local Government Areas, any political earthquake in the State reverberates  across  beyond its borders.
In this light, the  rise and rise of Gandujiyya Akidda ideology at the expense of crumbling Kwankwasiyya Amana  is bound to have domino effect. Political observers believe that Kano former governor, Senator Rabi'u Kwankwaso by taking on his political associate of over sixteen years who now wields power, miscalculated.  'Power is no respecter of persons' they submit.
Could  it be power intoxication that  pushed  Sen. Kwankwaso  to dare   his successor, Governor Abdullahi Ganduje ?. Maybe, power intoxicates.  And it appears Nigeria's political elite loses their bearing after a sip. Indeed, they hunger to remain perpetually in power, by proxy or otherwise.
Else what would a man who has exhausted  the constitutional limit of eight years as governor still be seeking in the governorship seat?
Of course, Sen. Kwankwaso would not be the first former governor or the last  who dreams that his place as godfather is assured if he 'installs' his successor.
Former governors,  Orji Uzor Kalu and  Ali Modu Sheriff respectively of Abia and Borno States learnt the hard way. After 'installing' their puppets in office, the governors, Theodore Orji, formerly of Abia and Kashim Shettima of Borno resisted playing puppets and fought their so-called godfathers to a standstill. They returned for  second term  and sent their godfathers into political wilderness.
Predictably, Kwankwaso would lose out in the tussle for supremacy between him and Gov. Ganduje.  A little introspection on his part  would have  shown  that he would gain more by remaining in the good books of Gov. Ganduje, than tussling  with him.
Come 2019, Gov. Ganduje would have consolidated his power base and may easily return for a second term, all things being equal. As Chief Executive of the State, and leader of the party in the State, the only way he could lose out would be by non-performance.
Kwankwaso on the other hand has had his day in the sun. No matter his influence, he would be facing a big fight in 2019 especially if his presidential aspiration remains alive. He would be fighting on so many fronts
The Ganduje versus Kwankwaso tussle began almost immediately the  former was sworn in as governor. Accusations and counter accusations were traded. The two principal actors initially  denied anything was amiss, but soon it became a macabre dance in the marketplace.
Absurdity and sychophancy crept in when   a former Special Assistant to Sen. Kwankwaso on Media and Publicity, Alhaji Sharu  Gwammaja  dared   Gov. Ganduje to  remove his red cap.
Gwammaja boastfully offered to buy the governor's red cap at the cost of N1million, saying "if Governor Ganduje can remove his red cap today, I will buy it for N1million."
The red cap symbolises  Kwankwasiyya,  the political mass  movement founded by Sen. Kwankwaso  to aid  his governorship re-election in 2011. The cap was formerly adopted on May 29, 2011 during the swearing in of Kwankwaso for a second term. Worn with white garment and black shoes, it soon became the dress code for his loyalists, virtually replacing the Peoples Democratic Party, PDP flag.
While Gov. Ganduje and  followers ignored Gwammaja who spoke in April this year, Kwankwaso's  loyalists  persisted. Recently, Gwammaja, now chairman of Hannun Karba, Hannun Rikewa, a wing of the movement made  actual threats.
While addressing a press conference at the NUJ Press Centre in Kano, in commemoration of the 60th birthday of Kwankwaso and 6th anniversary of the movement, he said: "Earlier, we have offered the governor the sum of N1m to remove his cap and he failed to do so. Now, we are giving him 48 hours to either remove the red cap which is a symbol of Kwankwasiyya or we will drag him to court. He has deviated from the ideology of Kwankwasiyya and it is high time he stops wearing our symbol"
Does the Kwankwasiyya movement own the copyright to the red cap?  Certainly not. Only hypocrisy and sychophantic posturing could have driven Gwammaja so far.
From Gov. Ganduje's camp  came swift reaction: The Kano State Commissioner for Information, Youths, Sports and Culture, Alhaji Mohammed Garba dismissed  the  threat of legal action against the governor as  most ''laughable, pathetic and a clear indication of the ignorance of the members of the movement of law and history of political struggle in Kano".
''The red cap" says  Alh. Garba, was introduced by late Malam Aminu Kano and popularized by him, his followers and disciples  and Ganduje was among them.
"Ganduje was at the forefront of its re-introduction during the second tenure of Kwankwaso in 2011. Who then could better claim the red cap doctrine?" he queried.
'''Gov, Ganduje's decision  to continue wearing the red cap was nothing but a personal choice and manifestation of his high sense of decency, decorum, responsibility, modesty and political astuteness.
"…..The statement and empty threat should have been backed by citing the exact provisions of the constitution, any statute, law or rules and regulations that were breached by the governor for his action, for it to hold any water, particularly in a court of law," he challenged them.
So far, 34  out of the 38 members of the Kano State House of Assembly led by the Speaker, Hon Kabiru Alhassan Rurum,  several  local government area chairmen, and other party officials in the State have stopped wearing the symbolic red cap in solidarity with the governor. A blue cap  has since been introduced to replace the red one.
Are the days numbered for Kwankwasiyya Amana ideology in Kano? Yes, says the Special Adviser to Gov. Ganduje on Print Media, Alh. Bala Salihu Kudu.
''Plans had been concluded to do away with anything connected with the Kwansiyya ideology. As far as we are concerned, we are definitely going to dump it because it has no political benefit. We are now talking about the Gandujiyya Akida ideology, which we are entrenching''.
Kudu explains that Gandujiyya  Akidda means: " Unshakable belief in certain issues that will be beneficial to the common man and the people of Kano State.
"It is a political ideology that has direct bearing on the people, their needs and aspirations as far as governance and distribution of democratic dividends are concerned"
The rapidly rising profile of Gandujiyya indicates that Gov. Ganduje is not fazed by the brickbats flying to and fro."We will play politics when that time comes. His Excellency,  Gov Ganduje is working now.
"Gov Ganduje remains focussed on delivering democracy dividends to Kano people. From less than N800 million internally generated revenue, he has since boosted Kano's IGR to N3 billion. He has not only kept faith to his promise  of continuing the projects and policies of his predecessor, he is now moving on to conceptualisation and consolidation of his own projects and policies'' says Garba
Icheku is an Abuja-based journalist and public affairs commentator. He can be reached at toni.icheku@gmail.com