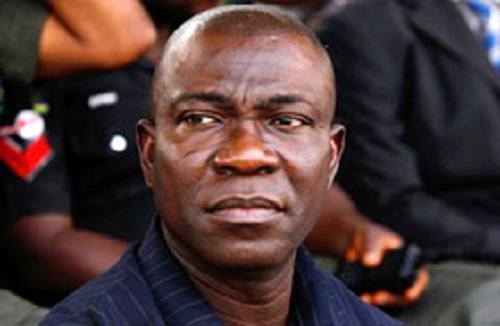 The Deputy President of the Senate, Senator Ike Ekweremadu, has showered praises on the Rangers International Football Club of Enugu for their gallantry and clinching of the Nigeria Football Professional League, NPLF, title in Enugu on Sunday.
Senator Ekweremadu was at the Nnamdi Azikiwe Stadium to cheer the Flying Antelopes during their last match for the season against the El Kanemi Warriors of Maiduguri, where he noted that Rangers had won something more than a league title for their teeming supporters across the world.
A highly elated Ekweremadu, who was in the company of the Governor of Enugu State, Rt. Hon. Ifeanyi Ugwuanyi, said: "I want to congratulate the players, the management of Rangers, and indeed the Government and good people of Enugu State on this emphatic victory and the reclaim of the league title after a 32-year wait full of disappointments.  
"Those who know the history of Rangers understand why this great achievement will resonate across the length and breadth of the South East and South South especially, and indeed every part of the nation and the world where you find rangers fans.
"For us, this is more than just a league title. This is a huge revival, morale booster, and comfort. It is one great achievement that refreshes memories and our survival instincts as a people. It is a reminder to all our people that though sorrow may endure for a night, joy surely comes in the morning".
Senator Ekweremadu who described the Governor of Enugu State, Rt. Hon. Ifeanyi Ugwuanyi, as a jinx breaker, commended him for his fatherly support and encouragement, which spurred the team to victory.
He assured that Rangers' successful defence of the league title and their continental campaign in the coming season would be the collective task of all.
While commending the improvements in the NPFL, the Deputy President of the Senate, however, called for more private sector support and greater commitment by the nation's football managers to lift the round leather game higher in Nigeria.