Government Of Imo State
Press Release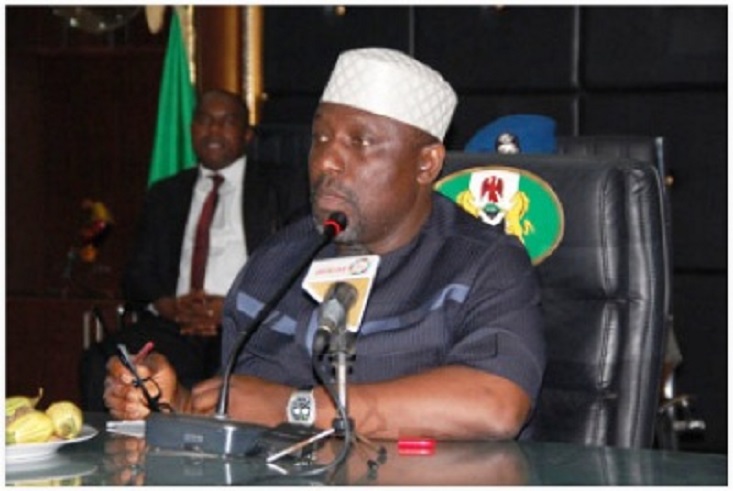 With unbridled concern, the latest threat contained in a press statement published in some newspapers and signed by some elders from the four Autonomous Communities in Owerri Municipal against the governor and the Rescue Mission government in the state has been taken note of.
Loading ...
In the press statement, the elders issued the kind of threat that should give concern to all patriotic citizens of the state especially when the elders who should preach peace began to talk about the repeat of the Otokoto saga in the state.
And the elders had only mentioned the government's ideal plan to relocate Owerri main market to a more convenient place, and the government's expansion works on some major roads in the state capital, as their reasons for the threat.
We have always advised and would also want to repeat the advice here, that people should not mistaken the peaceful and people-oriented dispositions of Governor Rochas Okorocha and the government he heads as weakness. We only expect people to appreciate that development in lieu of leveraging on that to show disrespect and lawlessness.
Those confronting the government over the plan to relocate Owerri main market are yet to give any valid excuse that can be sustained both in law and in logic. Again, the ordinances establishing State Capitals all over the world do not grant individuals the right to tell the government of the day how to run or structure such state capitals at any given time.
It is also important to appeal to the elders in question not to allow some politicians in their domains who have their personal grouse, to lure them into actions that would be very difficult to defend both in law and in logic.
For anybody to be talking about the Otokoto saga of 1996 repeating itself means that either the person didn't know what led to that ugly incident or does not wish the state and her people well. No patriotic citizen of the state can be talking about Otokoto saga repeating itself because the government wants to relocate a major market at the centre of the Capital City to a more comfortable place or because of the expansion of selected major roads in Owerri.
The elders could have also made their points without the threats especially when they know that Governor Okorocha is not the kind of person that succumbs to such threat.
–
Sam Onwuemeodo
Chief Press Secretary to the Governor