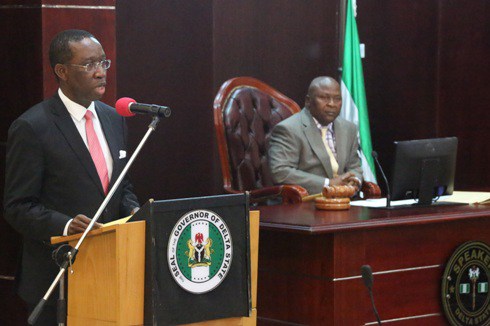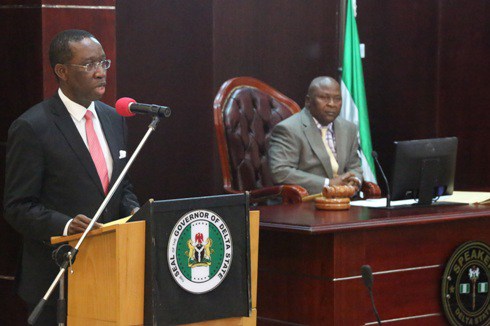 A stalwart of the Social Democratic Party (SDP) in Delta state, Hon. Edemaya Felix, has accused members of the Delta State House of Assembly (DTHA), for fraternizing with the executive arm of government thereby bringing the once vibrant House to ridicule.
In the wake of Senator (Dr) Ifeanyi Arthur Okowa-led administration, the legislators have come under attack for boot licking and over submissive to the executive arm of government in the state, making the assembly under Rt. Hon. Monday Igbuya a toothless bull dog.
The chieftain of the Social Democratic Party, Hon. Felix, who spoke in an exclusive interview with 247ureports.com in Kwale carpeted the Assembly, describing the activities of the House as "a parody of democracy".
He said, "The legislators in Delta state have abandoned their primary responsibilities of law making and oversight functions to become stooges of the executive", he remarked.
Hon. Felix who also took a swipe at the Speaker of the House, Hon. Igbuya for his archaic leadership style in the House.
"I must say that this current House of Assembly is an embarrassment to the entire Deltans. I learnt the other day that the Speaker has already endorsed Governor Okowa for second term. How can a leader of a legislative arm of government debase the arm of government to that extent?
He noted that except something is done, and urgently too, the legislative arm of government in the state would be completely swallowed in the state.
Also, a leader of the party in the community, Comrade Ikwuobodo Augustine, remarked that the days of the Peoples Democratic Party in Ndokwa nation are numbered. He said the Social Democratic Party (SDP) is ready to uproot the PDP from the area due to poor representation and non-performance.
He described the PDP as a dying party trying to survive by any means.
Speaking in the same vein, the SDP chairman in Ndokwa East LGA of Delta state, Ogbuefi Emmanuel Ejeh disclosed that the strength of the SDP in Ndokwa cannot be matched by either the PDP or the APC, adding that future elections would attest to that.