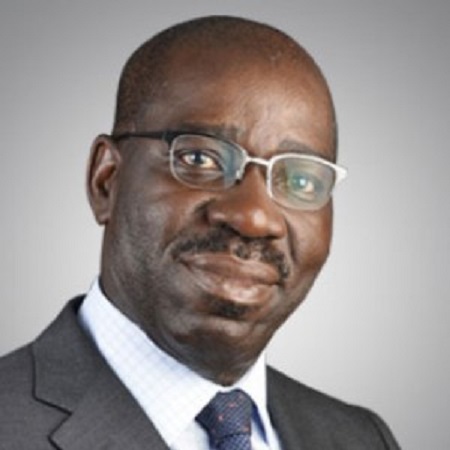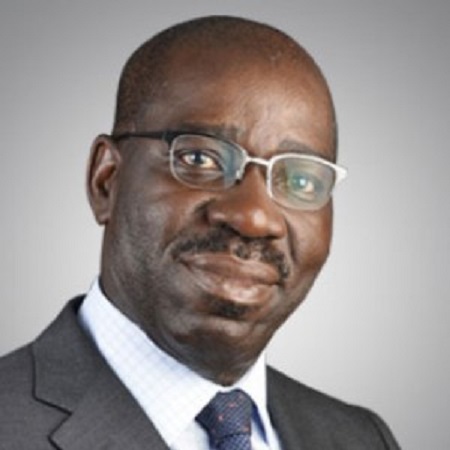 Chris Ogiemwonyi, one of the governorship aspirants of the All Progressives Congress ( APC) in the September 10th gubernatorial elections in Edo State has alleged his fellow aspirant, Godwin Obaseki of funding his campaign programme with State resources.
Obaseki, who has been touted to be the preferred choice of the incumbent governor, Adams Oshiomhole was also accused by the former Minister of State for Works of buying up permanent voter cards (PVCS) of delegates that will vote at the primaries.
" PVCS are being collected for exchange of votes from the delegates by the Godwin Obaseki campaign organization, as a matter of fact, we have tracked data of those whose PVCS have been collected, this is happening in many local governments across all local government in the state." Lukman  Akemokue, the Director of Planning Strategy, Chris Ogiemwonyi campaign organization told newsmen after the submission of his Ogiemwonyi nomination and expression of interest forms at the APC National Secretariat on Monday.
The former Minister also decried the decision of Elizabeth Ativie, Speaker of the Edo State House of Assembly and other members of the house for their show of support for Godwin Obaseki just as he called on the National Working Committee ( NWC) of APC to look into the allegations raised by his campaign team.
Speaking separately on the PVCs buying allegation, Edo State Deputy Governor and Aspirants for the APC ticket, Pious Obudu  said he cannot confirmed the allegation,because he was out of the state when he allegation was made.
According to him, "I arrived Abuja yesterday (Sunday) and I've heard that allegation too but I can not confirm whether it is true or not because I'm not in Edo state at the moment. In any case, if anybody does that, it's just a wasteful exercise because there are other forms of identification aside the PVCs"