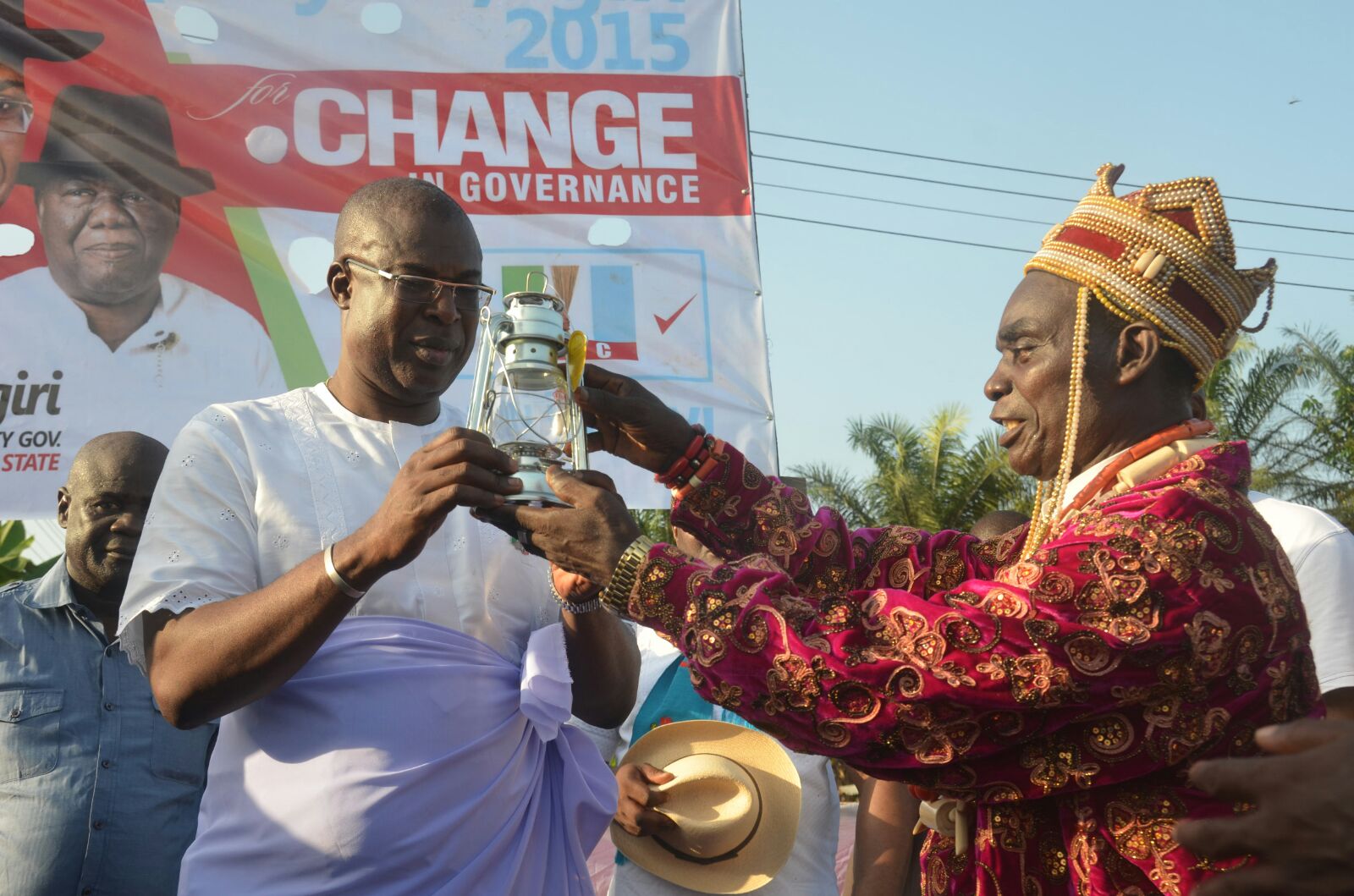 The Peoples Democratic Party (PDP) in Bayelsa State has taken a swipe at the opposition All Progressives Congress (APC) over its internal bickering resulting from crisis of confidence regarding the accusation that former governor and candidate in the last election, Timipre Syla, took bribe as tradeoff for ministerial nomination.
Leaders and members of the APC in Bayelsa State were jolted by the revelations at the weekend that the former governorcpllected the sum of N400 m from Senator Hineken Lokpobirias bribe for his appointment as minister.
The APC leadership in the state had also at the weekend suspended Sylva and four others over antiparty activities even asfresh allegations of bribe scandal over federal appointments rocked the party.
In a statement by the PDP state secretary, Godspower Kenku, and made available to newsmen in Yenagoa on Tuesday, the party stated that by the latest scandal in APC, those who were parading themselves as leaders of the people were not people of integrity and therefore not fit to hold public office.
Kenku, who regretted that so many unsuspecting individuals and politicians had been fooled by the antics of the former governor, called on the APC leadership in the state not to allow its internal crisis constitute a breach of peace in the state.
He observed that the unfolding showdown in the APC was not a surprise taking into account the nature and antecedents of the personalities involved, adding that similar stunt was already afoot to bribe the judiciary in order to influence the outcome of the ongoing case at the tribunal over the last governorship election in the state.
"The PDP is not surprised that the APC is fighting over the issue of buying and selling of federal appointments even as we were alarmed that the ministerial slot cost the sum of N400 million because such is the nature and character of the personalities who once held positions of leadership in the state.
"As a party, we are glad that all this is coming into the open for the general public to see the stuff these characters are made of. For them, anything can be bought, including their quest to bribe the judiciary to deliver judgement in their favour. Thankfully, the secret evil plot has now come to public knowledge and the whole world is watching to see how the judiciary will be compromised to truncate the will of the people", Keku stated.