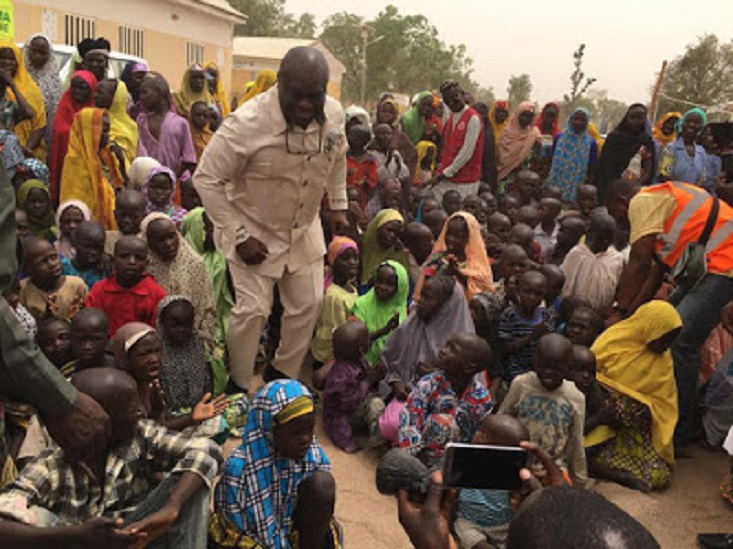 It is no longer news that Abia state governor, Dr. Okezie Ikpeazu was in Adamawa State last weekend where he visited an Internally Displaced Persons (IDP) camp  and donated a princely sum of N20 million.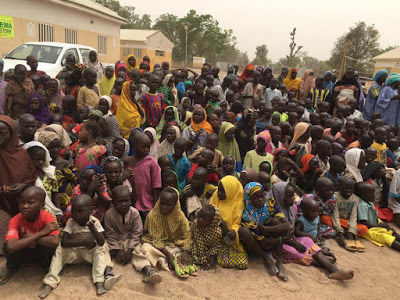 It could be recalled that since the donation leaked to the people of the state, condemnation has trailed the governor's visit as opinions are rife that Ikpeazu should not to have made such a donation when workers are yet to receive their January, February and March 2016 salaries.
Ikpeazu had gone to the North East state for the wedding of Gov.Jibrilla Bindow's son and decided to visit the IDP camp in Malkohi.
Speaking at the occasion, Ikpeazu was quoted to have said,   "I am in Adamawa State to felicitate with my colleague, Governor Bindo whose son is getting married. As someone who went to Borno State at the age of 16 as an undergraduate, I understand what Maiduguri and Borno State used to be and what it has become now, owing to the terrorist activities of Boko Haram.

"When I was told that some displaced persons from Borno State are kept here in Malkohi IDP Centre, I decided to come to see them."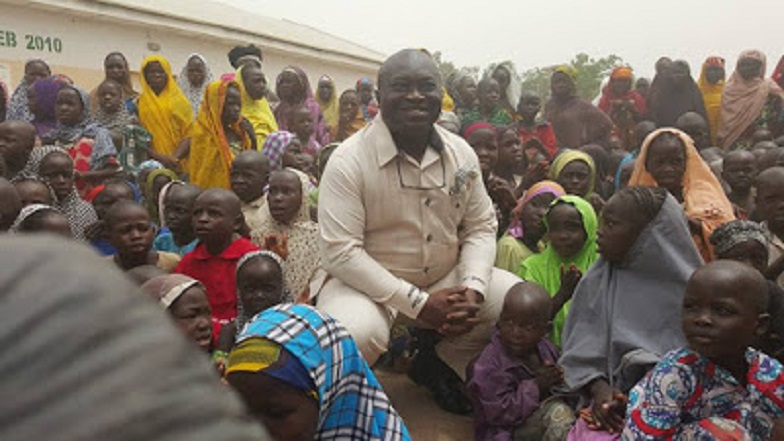 The donation has set off a rash of chain reactions as civil servants in the state have decried the nonpayment of their January, February and March 2016 salaries, some of have alleged that Ikpeazu has never fulfilled his promise of paying salaries on the 24th of every month.
Also speaking, a leading member of the PDP in Abia State where pleaded anonymity told 247ureports that the reports making the rounds that Ikpeazu donated N5 million to the Malkohi IDP was meant to douse the anger of the people of the state over the donation, insisting that Ikpeazu donated N20 million during the visit, but warned his entourage to maintain sealed lips. .
According to the PDP chieftain, "Gov. Okezie Ikpeazu is making PDP unpopular in Abia. Why donate such a huge sum to the IDP camp in Adamawa when he could not do anything to assist citizens of the state who relocated to Abia because of the Boko Haram attacks? What sense does it make to donate when you owe your workers more than two months salary arrears?"
The PDP chieftain described the move as part of Igbo political leaders' tendency to always seek power and support from the North, stressing that it remains the problem of Ndigbo.  "If you ask me, what did Ikpeazu go Adamawa state to do? May be to seek one political favour or the other from the Northern leaders? This has been the problem of Igbo political leaders. Since he was elected, Ikpeazu has never stayed a whole week in Abia without travelling for travelling; most of which are pleasure trips. He went for the wedding of Adamawa governor's daughter when no APC governor, except Rochas Okorocha attended his mother's burial in Abia. Should Ikpeazu continue to lose the steam with which he started, it will difficult for the PDP in the 20019 elections in Abia state."
47 total views, 1 views today