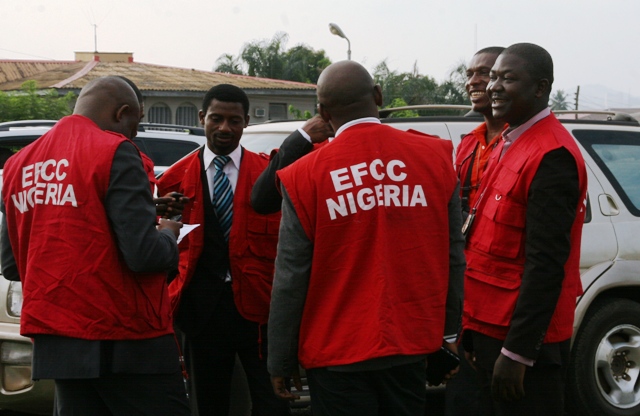 The trial of Aliyu Akwe Doma, a former Nasarawa State governor, and two others, continued on  Wednesday,  February 10, 2016, before Justice A.A. Okeke of the Federal High Court sitting in Lafia, Nasarawa State, with the prosecution counsel, Femi Phinhero, SAN, objecting to the prayer of the defence counsel, Olalekan Ojo,  seeking to tender a document titled ''Annual Report in the Office of the Accountant-General of  Nasarrawa State of December 31, 2007-2011'' , during the cross-examination of a prosecution witness, Solomo Katsa,  a former director of finance.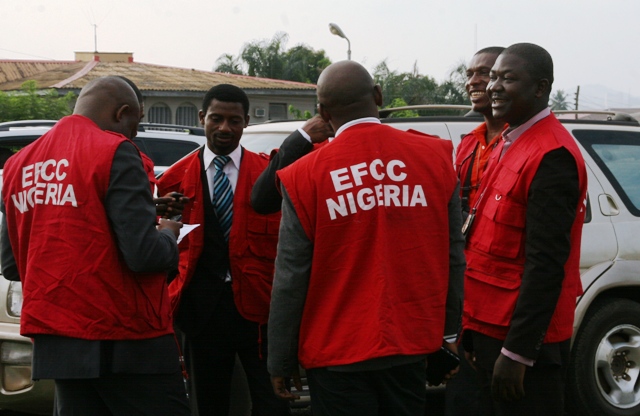 Akwe Doma alongside Timothy Anjide and Dauda Egwa, a former Accountant-General are being prosecuted by the Economic and Financial Crimes Commission, EFCC, on a 10-count charge bordering on money laundering and financial crimes.
The accused persons between January, 2007 and December, 2009 allegedly conspired and fraudulently laundered state funds to tune of  N8bn, an offence contrary to section 14(1)(a) of the Money Laundering  (Prohibition) Act 2004 and punishable under section 14(1) of the same Act.
At today's sitting, the prosecution counsel told the court that tendering of a document, during cross-examination of the witness, implied that the defence counsel wanted to contradict or discredit the statement of the prosecution witness.
Phinhero further argued that the document could only be admitted if it emanated from the witness.
According to him, there must have been an earlier reference to the document by the witness for the document to be admitted, such that the defence could then take him up on it.
Addressing the issue of certification of the document, the prosecution counsel also stated that the document was not in conformity with the Section 104 of the Evidence Act.
He said: ''Apart from the first page of the document that is stamped, the entire document has no stamp. The implication is that the other pages are not certified, so they cannot be certified true copies for the purpose of tendering.''
However, in his response, Ojo told the court that the position canvassed by the prosecution counsel was misconceived, adding that it was alien to any Nigerian.
''It is inconceivable that in Nigerian law that a document cannot be tendered through a party cross-examining a witness who is relevant to the party's case,'' he said.
According to him, the relevance of a document should determine its admissibility either during examination in- chief or cross-examination.
Ojo further told the court that Section 232 of the Evidence Act, as argued by the prosecution counsel, could not be relied upon in this case.
''The purpose of cross-examination is not only to contradict a witness being cross-examined, but to elicit from the witness such facts that are supportive of the case of the cross-examining party,'' he added.
Justice Okeke adjourned to February 15, 2016 for hearing on the application filed by the defence and March 9 to 11, 2016 and  April 29, 2016 for ruling on the admissibility of the document,  respectively.