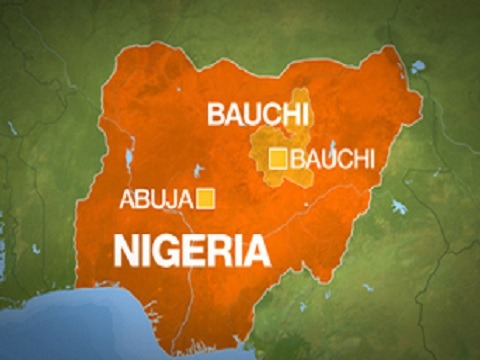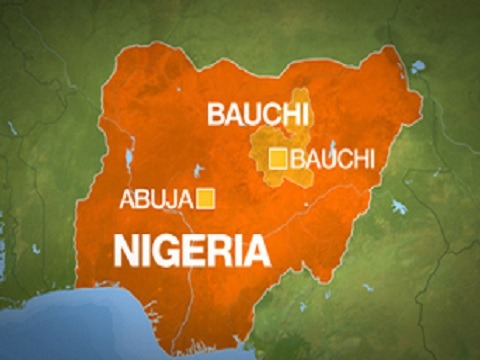 Worried by inept leadership and the deceitful mechanism  of the Muhammed Abubakar style of governance in Bauchi state, patriotic members of All Progressives Congress, APC in the state, have started shopping for what they described as more resulted-oriented indigenes of the state that can deliver positively without greed, deceit and pretence even if they belong to opposition parties.
Isaac Boro Fought With Nigeria Against Biafra. Was He a Legend or A Betrayal To The People Of Niger Delta
Betrayal (69%, 414 Votes)
Legend (31%, 183 Votes)
Total Voters: 597
Loading ...
In a press statement made available to 247ureports signed by Mamman Ali Dogo on behalf of other patriots, it was stated that Governor Muhammed Abubakar has successfully put the expected development of the state on reverse gear only beneficial to his person, his nuclear family members and associates who have trooped to Bauchi from Kano, Kogi, Katsina and Jos to wreck havoc on its lean economy.
"Bauchi state has never witnessed such an inept leadership laced with greed and pretence since it was created. Muhammed Abubakar is a direct opposite to decency. We now understand his mission to retard the progress of the state through fictitious claims and dishonesty just to tarnish the reputation of Yuguda who performed creditably well that is still loved by the people
"Muhammed has not denied squandering N80million monthly on his upkeep. He has not denied awarding contracts to fronts and associates at inflated cost beyond human imagination. He has not denied the allegation of under rates the intelligence of the people to reasoning as if he is the first to be a governor leaving majority of the people to sleep on empty stomach, saying that he cannot dole out public money just like that to people while he corners the same money under pretence. Look at the mess going on at VIP 8 in the name of renovation.
"No one is saying he should give people free money but we are against hiring and recruiting outsiders to come and milk our state dry. He claims to be on a mission to change the old order while his body language is corruption and greed that is more dangerous than the old order. We have a dossier on his past. He has failed to honor even one out of the over 100 promises he made during the campaign. What we hear from his sycophants are recycled 'achievements'. He castigates his predecessor at the slightest opportunity for cheap political goal for acceptance but has failed to be accepted. The people seem to be more interested in the Yuguda style of administration than the inept and corrupt leadership of Muhammed Abubakar that we mistakenly voted ", he said
Mamman added that, "Although I do not blame Muhammed Abubakar for being a diversionary leader lacking positive initiatives because he was fraudulently imposed on the willing electorates by the APC. He was a byproduct of fraud. He was not the right person to have flown the flag of APC. It was a silly mistake to have tolerated the fraud. He can bribe the whole security agencies operating in the state to shield him against exposure but we can neither be frightened nor threatened by compromised security agents. The man is silently dethroning our party and making us to look like orphans in our state. His actions are making us to doubt his claim of being an indigene of the state. Opposition told us several stories of how he was brought to Bauchi from Jos by one Sanusi Maijama'a in the 70s. We denied the story but we are now made to believe from his actions.
"We are told that for the 2016 coming Hajj operation, officials of the State Muslim Pilgrims Welfare Board were not allowed to travel to Saudi Arabia to negotiate for Bauchi state pilgrims accommodation. Governor Muhammed Abubakar entrusted the assignment to one Ali Kumo who is suspected to be his front and Uba Nana, our state party chairman. What does that signify? He asked
Mamman appealed to Abuja based APC chieftains from Bauchi state to come to the aid of the state before it is finally grounded by inept and barbaric leadership, "Honorable Yakubu Dogara as a national figure and a supporting pillar to APC, should strive to rescue his state of origin from under development and alleged high class corruption at this moment of struggle from merchants and opportunists", he opined