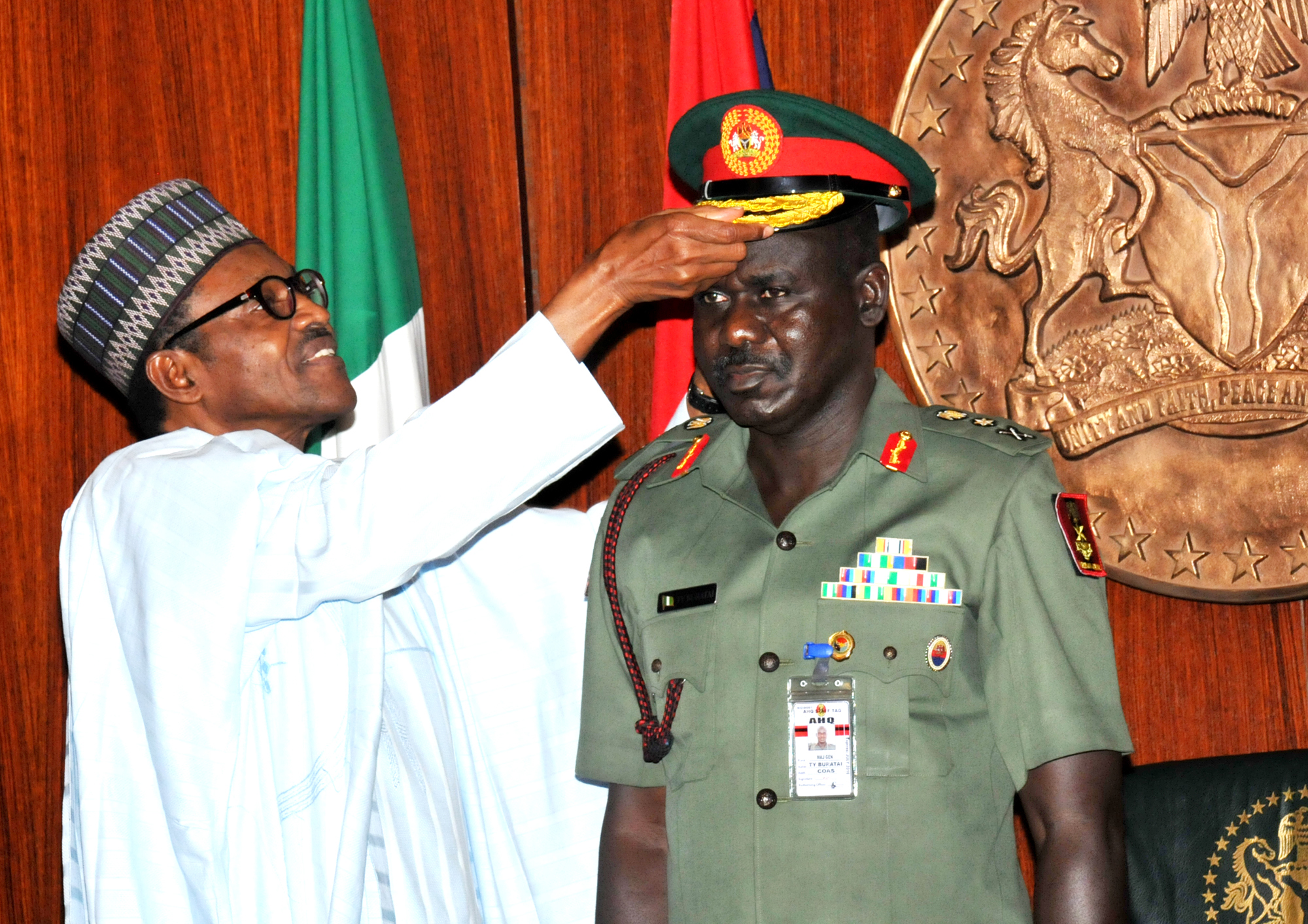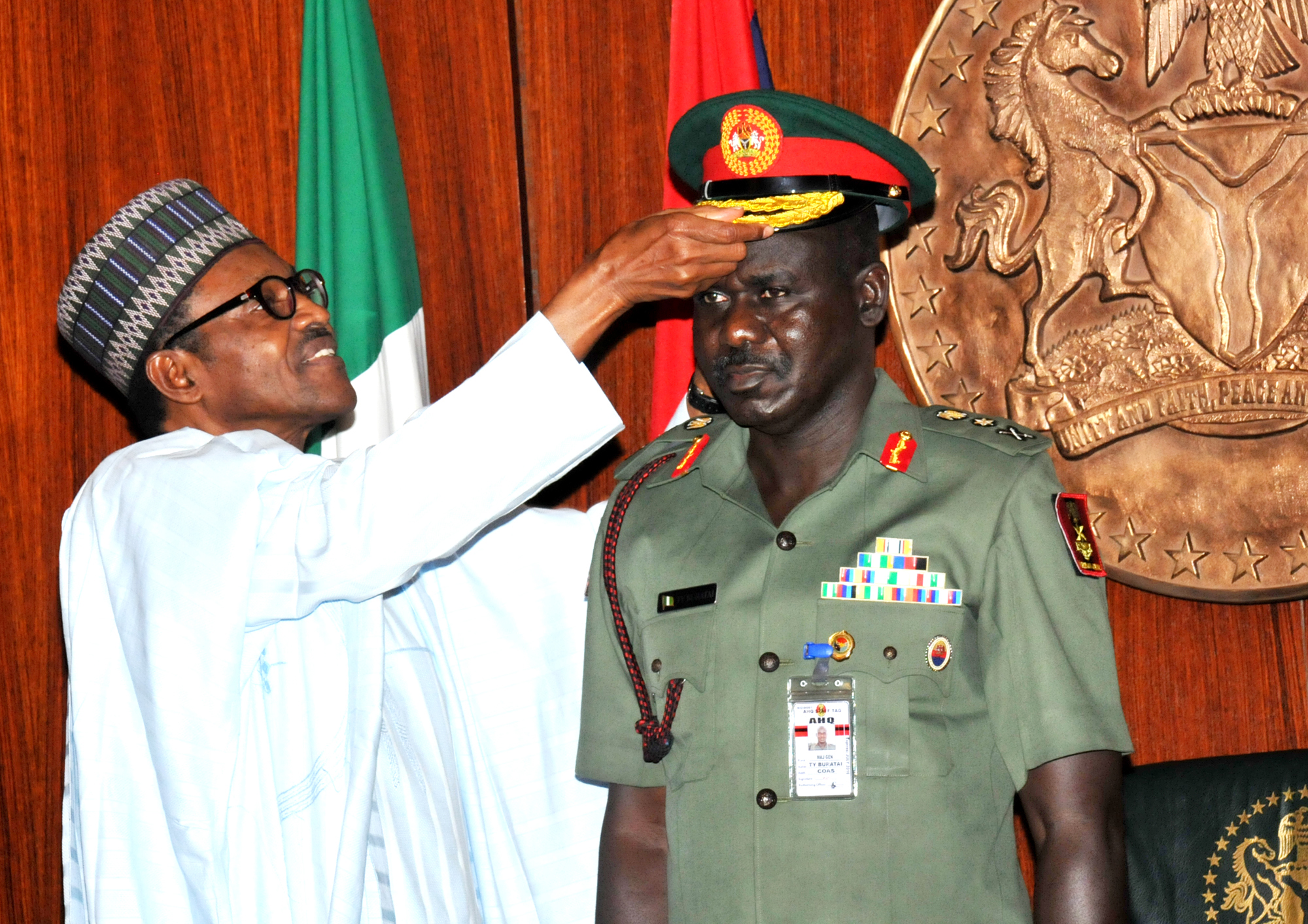 By Jerry Emmanson, Abuja
Rights group under the aegis, Centre for Social Justice, Equity and Transparency (CESJET), has condemned recent allegations by some disgruntled persons linking the Chief of Army Staff, Lieutenant General Tukur Yusuf Buratai to the ongoing Dasuki scandal.
The group in a statement signed by its Executive Secretary, Comrade Ikpa Isaac, the group has described the ongoing allegations of complacency in the recent arms scandal as a deliberate attempt to discourage the army from their ongoing onslaught to end insurgency.
The group further informed that the propaganda against the army chief was as a result of his recent drive at transparency through his call for all officers to declare their assets which they claim is the first step at sanitising the military which according to them has enmeshed itself in corruption and is in need of such sanitary steps.
"We are aware that certain elements in the Military are very uncomfortable with Buratai since his call for declaration of assets, but let it be known that as a civil society we are in total support of this move. The army needs to be sanitised, too much sleaze has infiltrated in the last eight years and it needs to be brought up to task". It read in part.
Condemning further they said, "This desperate attempt at demonizing the military as an institution is responsible for the monumental fraud being uncovered by the ongoing probe of Defence allocations, we therefore warn that never again should Nigerians under any guise draw these defenseless patriots into unnecessary controversy in the media to satisfy the interest of a selfish few."
CESJET has also called on Nigerians to give the current drive to transparency as initiated by the Army chief all the support it can give as they have described it as the first step to ensuring peace and complete sovereignty of the Nation through strengthening its military.
It also hailed the timely reaction of the Army Spokesman, Col. Sani Usman who according to them has opened a new vista in army and community relations with the provision of facts to the allegations as counter "to the frivolous tissues of lies being peddled by some faceless organizations has proven that the COAS has no skeleton in his cupboard".
Speaking in defense of the Chief of Army Staff, the groups stated categorically that from their investigation, "General Buratai as Director of Procurement never awarded or authorized any payment and therefore the nexus between his office and the arms purchase funds can only exist in the imagination of mischief makers".
Meanwhile the group has called on the Chief of Army Staff not to relent in his quest to sanitise as well as quell insurgency in the nation. According to them attack on the leadership is a desperate way to twist their attention from the core operational mandate to pettiness which will lead to failure.