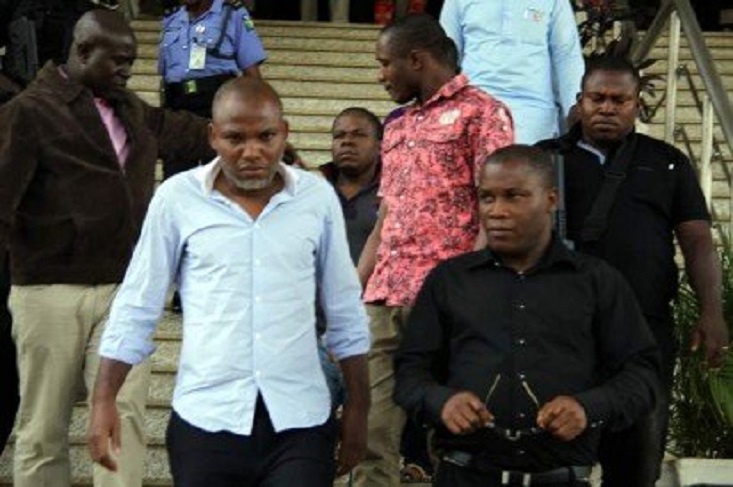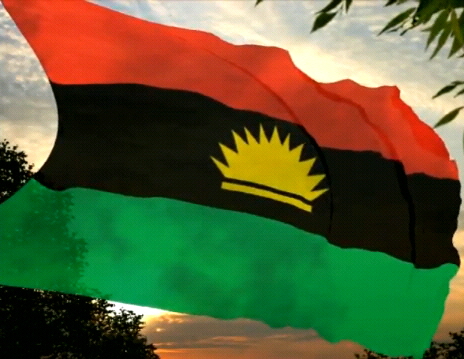 By Amos Igbebe
Pro Biafra Protesters under the aegis of Indigenous People of Biafra (IPOB) Friday threatened to continue its protest in the South East and South South states if the federal government fails to release Nnamdi Kanu from DSS cell by January 18, 2016.
The IPOB members gave threat when they marched round parts of Asaba, along the popular Nnebisi Road in Asaba, grounding economic activities and causing gridlock on the road.
The over 200 protesters, who used motorcycles, tricycles, vehicles while others were on foot, displayed the Biafra flag, chanting the release of Kanu as they marched along the road.
The pro-Biafrans took one part of the lane leading to the popular Inter-Bau junction while commercial tricycles and other vehicles were forced to divert to the other lane leading to Ogbegonogo market in Asaba, thereby breaking traffic rules.
One of the protesters, Chukwuma Eze, alleged that the federal government has denied Kanu access to his doctors, noting that the federal government, through the DSS, has devised another way of complicating his already deteriorating health condition, by making him to sleep on bare floor, thereby making him to contract pneumonia, which may possibly lead to his untimely death.
Also, Peters Eluwa, said the pro-Biafra group would continue its agitation until the federal government do the needful, stressing that the idea of wanting them to be a pressure group would not be accepted saying "it is the seccession we are fighting for and that is what Kanu represents".