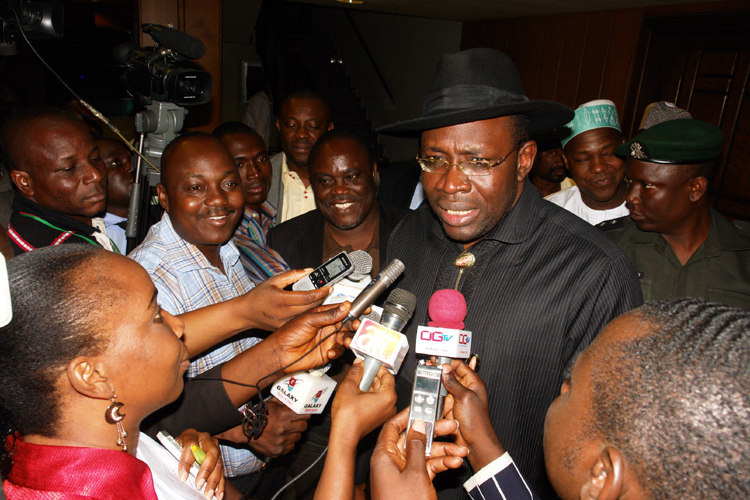 The Peoples Democratic Party (PDP) has described as empty, the decision by a former Special Assistant to ex-President Goodluck Jonathan, Waripamowei Dudafa, to work against the re-election bid of Governor Henry Seriake Dickson.
Chairman of PDP in Batelsa State, Chief Serena Dokubo Spiff, said that Dudafa is not an issue in the politics of his local government – Kolokuma/Opokuma as well as the politics of Bayelsa State.
Dokubo Spiff said "Dudafa cannot determine the victory of PDP. All the critical stakeholders in Bayelsa State politics are with Governor Henry Seriake Dickson. They have also endorsed the governor for a second term. The Governor does not need Dudafa's endorsement or support to win his re-election as he has never supported the governor's political ambition.
Loading ...
"Governor Dickson will campaign and win in Kolokuma/Opokuma Local Government Area because the grand masters of Bayelsa State politics are the backbone of Governor Dickson. The governor derives his strength from the people and not like Dudafa who thrives on propaganda and blackmail.
"Instead of dissipating his energy, criticising the governor, Dudafa should go in retrospect and purge himself of the evils and atrocities he unleashed on unsuspecting visitors to the Presidential Villa in Aso Rock, while he served as domestic aide."