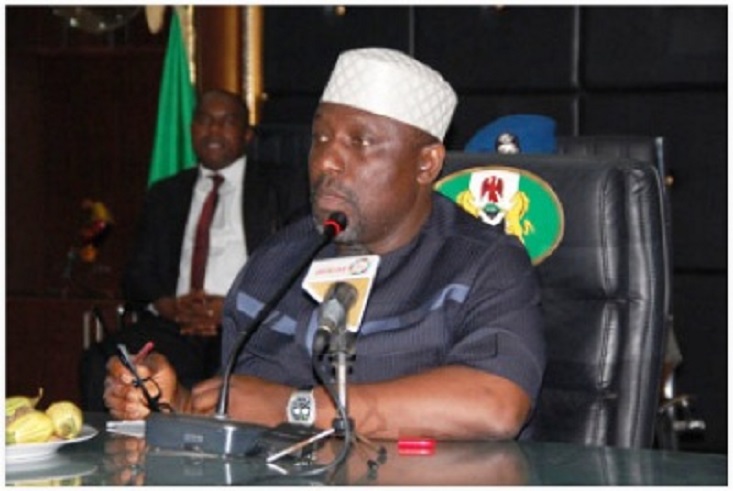 The younger brother of Governor Rochas Okorocha of Imo State, Chief Okey Okorocha, reportedly collapsed in the government house, Owerri and rushed to an undisclosed hospital in the United Kingdom, 247ureports.com can report.
Since the governor's younger brother's collapse, his close aides, family members and even the APC topnotch in the state have been keeping the news from the reach of the media. But, a source, close to the governor, but who pleaded anonymity confided in 247ureports.com that Okey Okorocha had since been rushed to an undisclosed UK hospital
He was said to have been collapsed at the government house, Owerri when Governor Okorocha was away from Nigeria and through the timely intervention of the deputy governor, Prince Eze Madumere, he was quickly flown to a private Lagos Hospital from where he was flown to an undisclosed hospital in London the next day.
A close family source said the governor's younger brother was diagnosed of serious heart disease and that the British doctors were working very hard to resuscitate him.
Okey Okrocha who is popularly known as Ude Ogboko because of his rugged exploits, has been one of the members of the Okorocha families that have been holding the people of the state to ransom.
He and his elder sister, Geraldine Obinali are said to have constituted themselves to become demigods to the extent that they extort money from many with a promise appointment of commissionership and other positions that never become real.
Okey Okorocha and Geraldine Obinali are always involved in almost every juicy contract that comes out from the state government and they have been accused of being the brain behind what is today known as China Projects in the state because contractors are most times frustrated and encouraged to do road projects with any materials available to them after their money has been depleted.
Speaking with our reporter on the condition of anonymity, one of the contractors prayed for a quick recovery of Chief Okorocha but insisted he had to repent before he get well.
According to him, what the governor's younger brother was suffering is nemesis that resulted from the anguish and frustration he had left many contractors in.
"A situation where particular individuals will continue to rein with impunity against their fellow human beings is unfortunate and many of these do not know that these things have consequences. They were all here when Ohakim and his younger brother were holding people to ransom and the consequences of that action and yet they do not want to learn. If he dies now, what will happen to those billions of naira they have been accumulating?", he queried