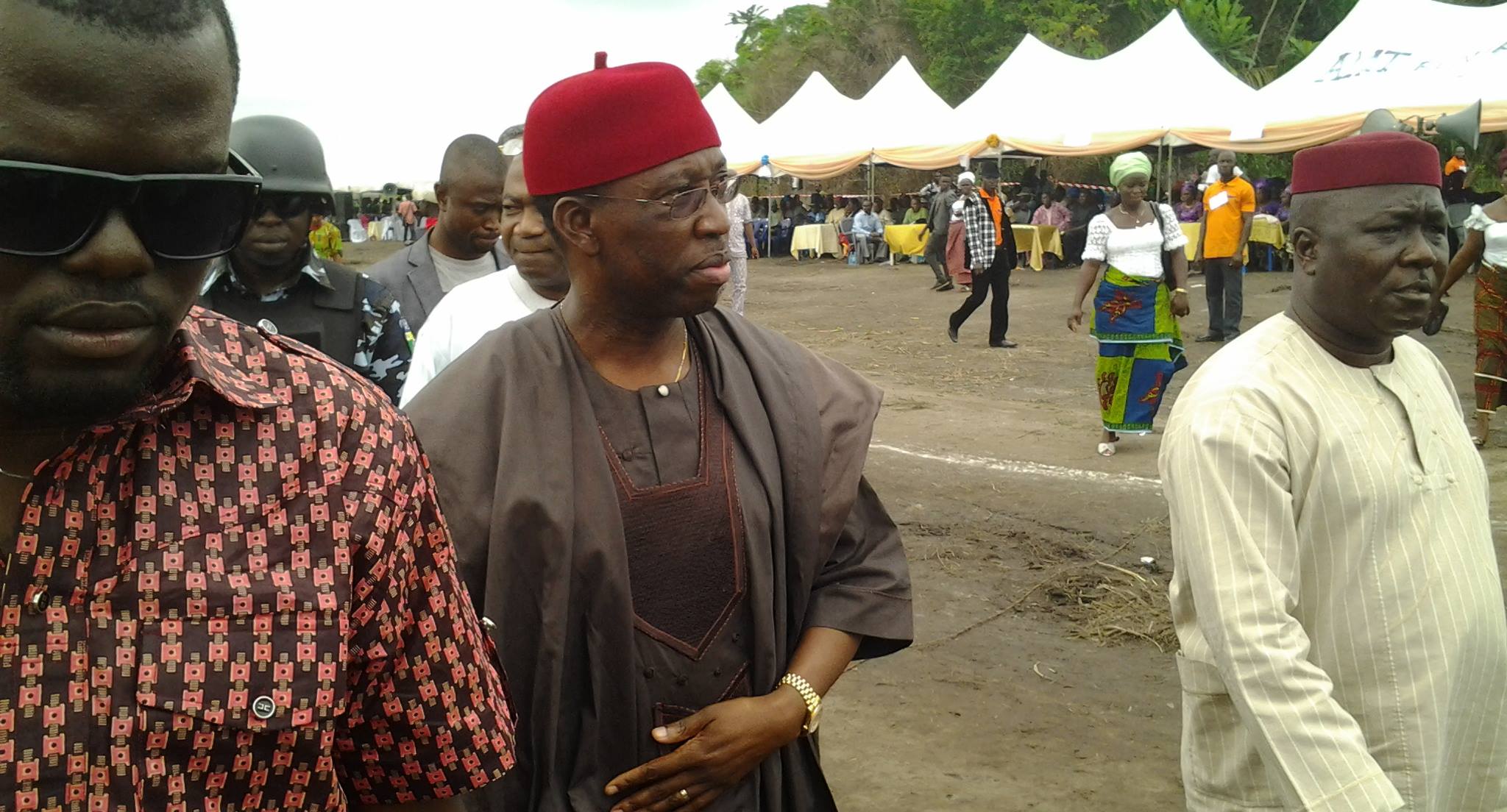 By Amos Igbebe
Speaker and members of Delta State House of Assembly, Thursday, resisted moves by the State Governor, Dr. Ifeanyi Okowa, to dissolve the Fifth Assembly, during the plenary session of the house.
The House led by Rt. Hon. Peter Onwusanya, backed their action by the constitution as raised by former Speaker of the House, Hon. Victor Ochei, who represents Aniocha North State Constituency.
Loading ...
The governor had, in a letter, sought to proclaim the dissolution of the fifth assembly which was inaugurated on June 7, 2011 by former Governor Emmanuel Uduaghan.
But as the Clerk of the House, Barrister Lyna Ocholor, stood to read the letter, the lawmakers rose and opposed the content of the letter.
Immediate past Speaker and member representing Aniocha North constituency, Hon. Victor Ochei, drew the attention of other members to the provision of Section 105(3) of the 1999 Constitution as amended.
Ochei said the section holds that "a House of Assembly shall only be dissolved at the expiration of four years, starting from the first day of its sitting".
The stance of Ochei, created bewilderment in the house as all members rose to the speaker, ostensibly to find a solution to the obvious development.
At this point, the Speaker called for the House to adjourn sine die after consultation.  Majority Leader of the House, Mr.Monday Igbuya, moved the motion for the House to adjourn sine die, and was seconded by the member representing Uvwie, Efe Ofobruku.
Earlier during the valedictory session, the Speaker, Hon. Onwusanya, eulogized members for their commitment to duty in the past four years, saying that 38 bills were passed out of the 55 that were proposed during the period under review.
According to him, 31 of the bills were given assent, adding that the House also passed 119 resolutions and 121 motions in the last four years.
Meanwhile, the Sixth Assembly of the Delta State House of Assembly will be proclaimed next Monday, June 8, 2015 by Governor Ifeanyi Okowa.