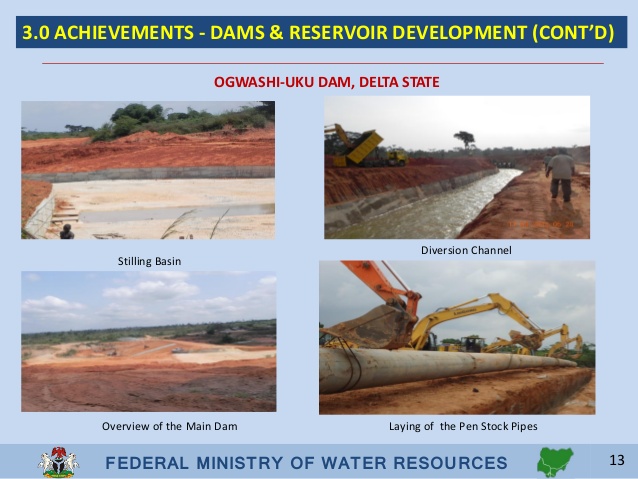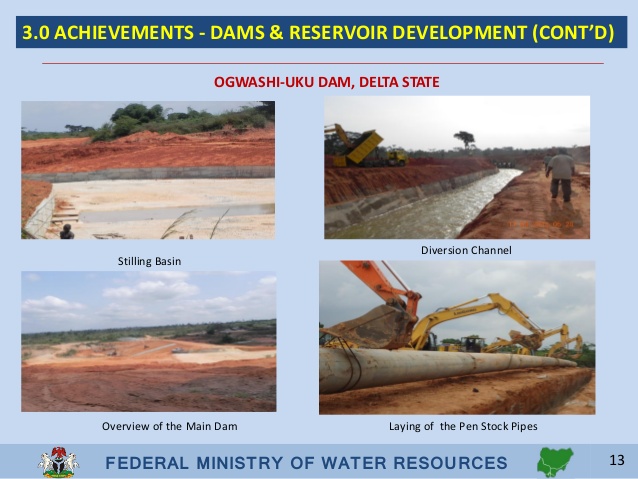 By Amos Igbebe, Asaba
The people of Ogwuashi-Uku in Aniocha South Local Government Area of Delta State at the weekend vowed to resist the planned commissioning of the community water dam project by the Federal Government, insisting the project has not be completed.
Rising from an emergency meeting, natives of the community under the auspices of Ogwuashi-Uku Development Union (ODU) advised the Federal Ministry of Water Resources to mobilize its contractor back to site to complete the project.
Ogwashi-Uku Dam project, which had been under construction over the past five years, it was learnt, is billed for official commissioning tomorrow on Tuesday, May 12, 2015.
But in a communique issued at the end of the meeting, Ogwuashi-Uku community which is the ancestral home of Dr. Ngonzi Okonjo-Iweala, Nigeria's Minister of Finance, warned that any attempt to go on with the commissioning would be vehemently resisted by the community.
The communique which was made available to newsmen in Asaba on Monday was signed by the President-General of ODU, Sir. Emmanuel Okafor and the Secretary-General, Mr. John Nwaekete.
According to the communique, "the Ogwashi-Uku Dam Project is far from completion, so as such, the proposed commissioning should be shelved to allow the on-going work to be completed," maintaining that the contractor should be made to return to work.
"Any attempt to commission the uncompleted Dam Project on Tuesday, May 12, 2015, will be resisted vehemently by the entire Ogwashi-Uku community," it warned.
The community also called on the federal government to ensure that the lingering issue of compensations owed some quarters and individuals in the community should be settled immediately.
Besides, ODU urged the Federal Ministry of Water Resources, to, as a matter of urgency, include the Dam Project in the handing-over note to the in-coming administration of Gen. Muhammadu Buhari as an on-going project.