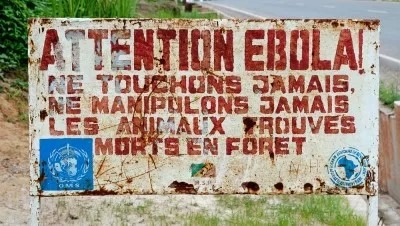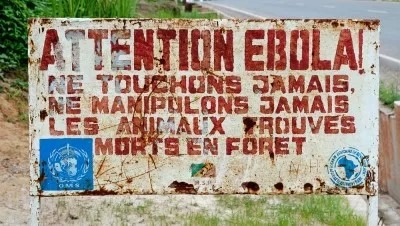 By Larry Martins
Nigeria Association of Women Journalists, NAWOJ, Enugu State chapter
yesterday held a one day seminar aimed at sensitizing journalists
about the devastating Ebola Virus Disease, EVD, which invariably is to
help educate the public about the ravaging scourge.
While speaking during the seminar tagged, "role of journalists in curbing the
spread of Ebola virus," Chairperson of Enugu NAWOJ, Comrade Ifeoma
Amuta stated that the seminar was aimed at informing journalists and
the larger society to take precautionary measures.
Amuta  further advised the media practitioners to equally be
equipped to guard themselves against the virus and as well placing them in
a position to properly sensitize people against the virus.
Comrade Amuta noted that NAWOJ had been in the vanguard of making
contributions towards national development in Nigeria and Enugu State
and cited the widowhood law in 2001 which NAWOJ initiated and
facilitated, pointing out that the sensitization about Ebola is one of
the efforts NAWOJ is making to bring to the fore the devastating
effect of the disease and how to curb it using the journalists to
spread the message.
One of the lecturers, Dr. Onyinye Emefiene, the National Surveillance
Officer and State Coordinator, World Health Organization, WHO, Enugu
State, described the media as partners in progress in national
development who are in a better position to spread the message about
Ebola and other deadly diseases ravaging mankind.
"The media are critical partners in mitigating the spread of this
disease, acting as channels of communication between health officials
and the public.  There is a need for governments to harness and health
officials to recognise the constructive and positive role the media
can play and to harness their special skills and facilities for the
public good," Dr. Emefiene points out.
Dr. Emefiene noted that the roles the mass media have played since the
outbreak of the Ebola cannot be over-emphasized because they have been
providing the public with correct information about the outbreak and
even encourage people with the symptoms of the illness to seek early
treatment.
On the part of WHO, Dr. Emefiene pointed out that  WHO has been
carrying out investigations, supplying quantities of Personal
Protective Equipment,PPE to health officials as well as training
health experts who in turn educate the people on the outbreak and how
to contain it.
Director of Public Health, Ministry of Health, Enugu State, Dr.
Paulinus Ossai, who represented the Commissioner, Dr. George Eze at
the occasion stated that Enugu was free of the dreaded disease and
pointed out that there was no fear because Ebola does not transmit
through the air except by direct contact with someone that has been
effected with Ebola disease.
Dr. Ossai noted that instead of people being afraid of the disease,
they should preoccupy themselves with personal hygiene and
environmental hygiene and to always imbibe the culture of hand washing
with soap as well as disinfect their environment with bleaches such as
Gik and urged the public to report suspected cases to health officials
to take proper action and counseled against discrimination against
those suspected to have been effected with the disease because
discrimination kills even faster than the disease.