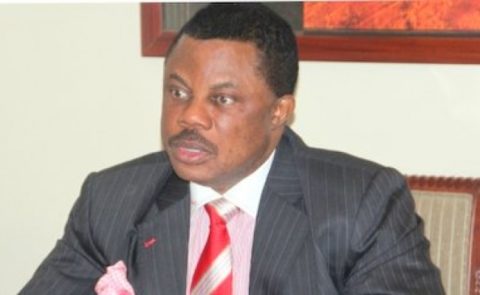 By Ebere Suzy

Tricycle drivers in 
Anambra
State
, under the aegis of Keke Drivers Association Anambra State (KDAAS), has staged a peaceful demonstration against what they termed as collaborative extortion and multiple taxation from both the state Internally Generated Revenue, IGR department of the state government and some self acclaimed revenue agents in the state.
During the demonstration which took place simultaneously in various parts of the state which was coordinated from 
Onitsha
, the tricycle drivers carried some placards with some certain inscriptions to buttress their points.
Some of the inscriptions in the placards read in part: 'god-fathers' are killing us", "rescue us from Agulu god-fathers", "Thugs are criminals, stop them now", "Gov. Obiano, don't give Keke job orders to two Agulu war lords", "Please help, the two Onwas from Agulu are killing and milking us", among others.
Addressing the members shortly after the demonstration, the Chairman, Secretary and Public Relations Officer, PRO of the association, Agugua Simon Uchenna, John-Michael Ezukwu and Ogbonna Chidiebere, said they were demonstrating against some group of persons extorting them by way of forcing them to buy assorted types of tickets.
They alleged that the IGR department of the state government had conspired with some revenue agents simply identified Obyhans, Uche Okeke & Co.and the police, used different types of printed tickets to forcefully extort as much as N700 and N1,000 per tricyclist per day in all parts of the state, mostly in Onitsha

They therefore appealed to the appropriate government authorities to come to their rescue for the interest of peace and harmony, as the menace of the revenue agents has become unbearable to their members.
When asked if they have in any way reported the matter to the police, they reiterated that when ever any of their members report beating up by the IGR groups to the police with stains of blood or wounds, the police will tell you that the group has brought report against you since.