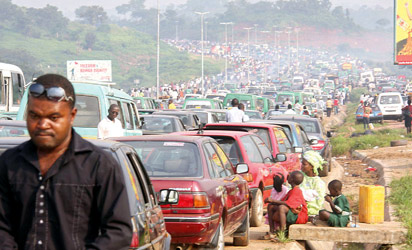 Advertisement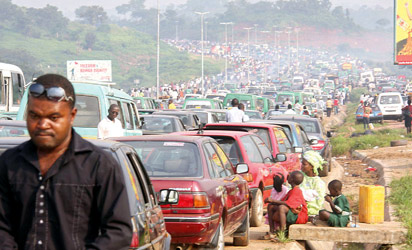 A bomb scare caused a major panic in Kubwa Town, an Abuja suburb, yesterday after people noticed a stationary car carrying some gas cylinder.
The vehicle parked close to the Kubwa market caught the attention of some traders who raised the alarm over the suspicious looking vehicle.
When the news of the parked vehicle got to the ears of the traders and customers who thronged the market, pandemonium broke out as everyone scampered for safety.
Advertisement
Some of the traders were said to have gone to the Nigeria Police Division in Kubwa and reported the matter. The police were said to have swung into action and cordoned off the entire market and warning people to stay away.
The police also invited the anti-bomb unit which promptly came in with their equipment to find out how the bomb could be deactivated.
After a frantic search by the operatives of the anti-bomb unit of the police, it was found that the vehicle did not harbour any lethal weapon.
When contacted the FCT police command Public Relations Officer, Daniel Altine, she said the incident was a case of rumour. According to her, the residents and traders saw the vehicle which carried a gas cylinder for refill and thought it must have been parked there by suspected insurgents.
She said the police anti-bomb operatives combed the vehicle but did not find any bomb.
She appealed to the public to be careful when they spread rumours noting that with the present heightened tension, such rumours were capable of having grave impact on the citizens.