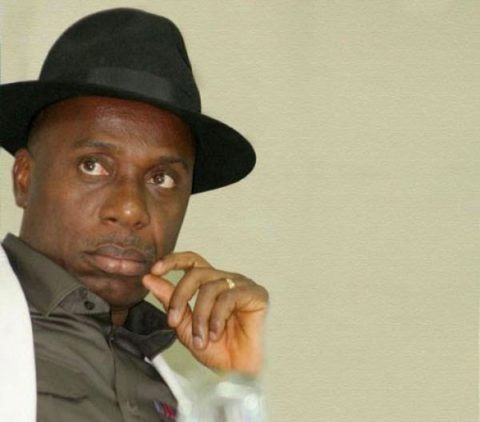 Investigations have revealed that the Rivers State Governor, Rt. Hon. Chibuike Rotimi Amaechi who is nursing an ambition to become Nigeria Vice President in 2015 was disappointed when some members of the national leadership of All Progressive Congress Party met and deliberated on a candidate to run with the party Presidential candidate during presidential general election of 2015.
Apart from Governor Chibuike Amaechi having Vice Presidential ambition, Imo state governor, Rochas Okorocha, Edo state governor Adams Oshiomohole are also linked with same position – with – candidates such as Muhammed Buhari, Atiku Abubakar, Rabiu Kwankwaso, Nuhu Ribadu, Sam Nda-Isaiah, Aminu Tambuwal – are anguring to clinch presidential seat since the party had said it would not zone presidency to any of the geo political region away from the north.
It was further gathered that recently APC leadership considered that the Edo State governor, Adams Oshiomohole should be the running mate to any presidential candidate that is expected to emerge on the party after they have critically assessed and scrutinized the three governors.
Reasons for not picking governor Amaechi , APC leadership revealed that despite his huge resources invested to sponsor the party, he cannot withstand the forces of the nation, when the time comes for the presidential poll.
They also narrated that governor Amaechi cannot deliver South-South for the party as long as President Goodluck Jonathan has an interest to run for second term.
Apart from these few reasons mentioned, APC leadership maintained that governor Amaechi might not be supported by Northern Politicians.
A source in the party explained that governor Oshiomohole was considered base on his antecedent as the former president of the Nigeria Labour Congress and with such former position his tentacles have spread to all nooks and crannies of the nation, saying that he is imminently qualified for the position.
In an exclusive interview with medium in Port Harcourt, a member of APC said it's a welcome development that would usher electoral victory to the party in 2015.
Questions emanating from political analysts are " what would be the fate of Governor Amaechi in 2015 general election since he has lost out his Vice Presidential ticket to governor Oshiomohole?, would governor Amaechi commence calculations on how to return to his former Party, PDP, which him and his co-supporters have publicly criticized negatively.