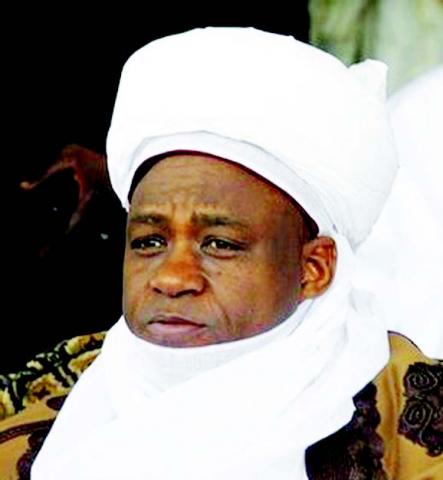 The Police Command in Sokoto State on Monday banned all political parties from holding rallies, pasting of posters and billboards in the state.
The Commissioner of Police, Mr Shuaibu Gambo, who made this known after a meeting with the political party leaders, said it would foster sustainable peace and unity in the state.
"The meeting is to discuss with the leaders of political parties on how to ensure peace and security in the state."
Gambo said that the meeting became necessary, "to spell out clearly their responsibilities to the people in Sokoto State.
"We have a lot of political parties that are represented in Sokoto State, but we have problems with only two political parties in the state," he said.
He urged that politics should not be regarded as "a do or die affair'', but simply, a free association in which people come together for the development of their society.
"So, there is no point for the political parties recruiting thugs to intimidate members of the public or killing one another.
"The political parties can hold their meetings, but coming out for political rallies or campaign is not allowed until three months before the election," Gambo said.
The commissioner said that any political party having any activity should inform the police so as to provide them with security cover.
"The police are not happy with the shedding of blood and burning of the political parties' structures in the state.'
It could be recalled that a political clash occurred yesterday between the supporters of Peoples Democratic Party (PDP) and the All Progressives Party (APC) claimed the life of one Aminu Talle, a 28-year old supporter of the Peoples Democratic Party (PDP) in Sokoto State, and injuries to at least eight other persons.
Peoples Democratic Party PDP said in a statement that a group of suspected APC supporters on motorbikes in Kara Area of Sokoto North Local Government destroyed some bill boards with President Jonathan's pictures on them, and set the PDP wing office on fire. Aminu Talle was killed at 'Yan Tifa Garage, Arkilla area of Wamakko Local Government Area.  A party stalwart, Malam Kabir Musa Sokoto, said the police in Arkilla area took the body of the dead person to the mortuary in Usmanu Danfodio University Teaching Hospital.
In what appears to be an act of retaliation, some thugs suspected to be supporters of the PDP set ablaze an APC Campaign office on Western Bye Pass, Sokoto. The campaign office belongs to Senator Ibrahim Gobir of the APC, who represents Sokoto East Senatorial District in the National Assembly
Senator Gobir, said he lost property worth about N15m (£54,000) in the fire, including many sensitive items like computers and stationery.
Alhaji Shuaibu Gambo, Sokoto State police commissioner confirmed the incident, adding that the security guard protecting the building was being detained in connection with the incident.
"We are detaining him for further interrogation. We want to ensure a thorough investigation into this incident, Alhaji Gambo added.