Chicago State University [CSU], according to reports available to 247ureports.com have complied with the Orders of the of the Courts instructing it to release the academic records of Bola Ahmed Tinubu to the Peoples Democratic Party [PDP] presidential candidate, Abubakar Atiku.
Available information indicates that CSU has released the academic records to the lawyers of Abubakar Atiku. The US Court had ordered for the records to be released to by 12noon [Chicago Time] today to the Atiku group.
While credible sources indicate that the Atiku group have received the materials, confirmation have not been made regarding the content of the materials released. However a source revealed that material received exposed the obvious about Bola Ahmed Tinubu's relationship with the university.
Below is the dispatch that accompanied the materials released.
The source indicated that the contents of the materials released are being examined. "It will be released to the public soon".
–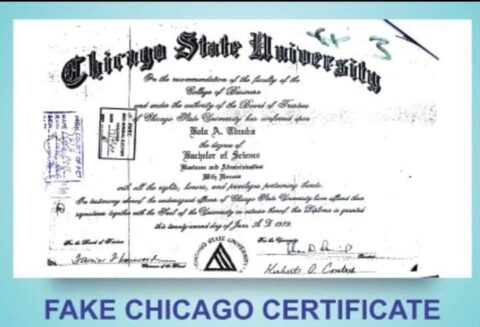 –
According to the Nigerian constitution, presentation of forged documents or forgery serves as grounds for disqualification for any person vying for elective office. Therefore, the findings from the release of information may have a direct impact on the Supreme Court review of the Tribunal ruling on the presidential election results.