By Izunna Okafor, Awka
The operatives of the Anambra Vigilante Group (AVG) have busted another baby factory in Anambra State.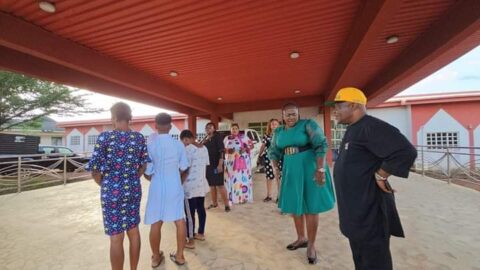 The baby factory, located at Umunze, in Orumba South Local Government Area of the State, was said to have been discovered following a three-month investigation conducted by the AVG operatives, led by the Transition Committee Chairman of Orumba South, Prince Neville Uchendu.
Three underage baby makers were also rescued from the baby factory, while a member of the child trafficking syndicate, Mr. Oruchukwu Okoroafor, was also arrested during the operation.
The rescued baby makers, aged 14, 19 and 20 hail from Arondizuogu in Imo State, Ihite in Orumba South, and Bayelsa State respectively, and were all confirmed to be currently pregnant.
Although they confessed that the suspect, Okoroafor, was not responsible for their pregnancies, but however confessed that he offered to give each of them the sum of 300,000 thousand naira when they give birth, an offer they gladly accepted. They said the suspect, who promised to secure job opportunities for them, also offered to shelter them in his house pending when they put to bed.
On his own part, the suspect, who hails from Arondizuogu in Imo State, confessed that he had been in child trafficking business for two years now, but however explained that the three rescued pregnant girls were his first batch of baby makers for this year.
He also revealed that the supposed buyers had already promised to pay the sum of 300,000 thousand naira for the unborn children, although he claimed he didn't have their contact information.
Handing over the suspect and the girls, the Orumba South TC Chairman, Prince Uchendu noted that his team was able to bust the baby factory and the syndicate after a careful three-month investigation on the suspect.
He appreciated the works of the Honourable Commissioner for Women and Social Welfare, Hon Ify Obinabo and revealed that he brought the suspect to her to take the necessary actions.
Speaking after receiving the suspect before handing him over to the police, Commissioner Obinabo expressed joy over the outcome of the months-long investigation and noted that state government is pleased with the development. She further called on others to emulate the Orumba South Chairman in making Anambra state a livable and prosperous homeland.
The Commissioner further assured that the apprehended syndicate must face the consequences of his crime in court.