By Izunna Okafor, Awka
Tragedy struck in Anambra State as revenue collectors reportedly stoned a student shuttle bus driver to death in a shocking incident that unfolded on Tuesday at Nwagu. The unfortunate incident transpired while the shuttle bus, full of students, was en route from Awka to Oko.
According to witnesses, revenue officials from the Anambra State Government attempted to halt the shuttle bus driver, but he continued driving, prompting the officials to pursue him aggressively with their vehicles. In a harrowing turn of events, they managed to catch up with the driver, unleashing a fatal blow by striking him on the head with a block.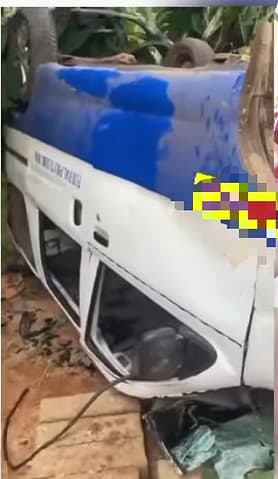 This tragic act caused the driver to lose control of the vehicle, which ultimately resulted in a horrific crash, leaving all the students on board in peril. The shuttle bus, marked with the insignia of Oko Federal Polytechnic, was left crushed and shattered by the roadside.
Disturbing videos circulating on social media corroborate the devastating incident, depicting the mangled shuttle bus and highlighting the grim aftermath of the crash. The students' safety was compromised as the shuttle bus was subjected to a dangerous double-crossing maneuver by the revenue officials.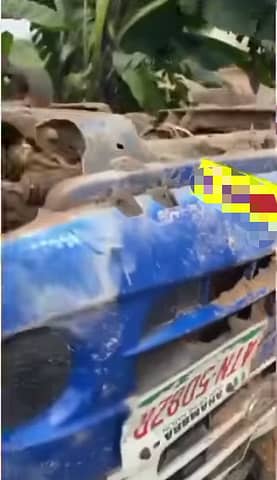 Reports suggest that both the driver and the students were rushed to Teaching Hospital Nnewi for medical attention. The distressing footage reveals traces of blood on the vehicle and the scene of the tragedy.
Although, some yet-to-be-confirmed reports suggest that the shuttle bus driver eventually succumbed to death shortly after being denied medical attention at the first hospital he was taken to; the full extent of the casualties and the actual government agencies that carried out the alleged enforcement are yet to be confirmed. This appalling incident has sent shockwaves throughout the community, sparking outrage and prompting calls for justice in the face of this heartbreaking loss.