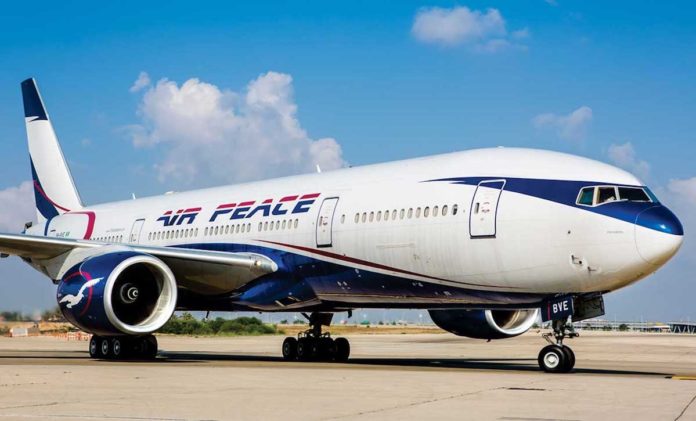 The crisis brewing in the East African country of Sudan appears to continue to spill into new arenas. This is as the stranded citizens of Nigeria in the crisis torn country appear unable to be rescued by the authorities that govern Nigeria.
New information indicates that one of the major airline companies in Nigeria – Air Peace – who had volunteered to airlift the stranded Nigerian citizens – had arrived at the predesignated area in Egypt.
However the arrival of the airline may have yet to bring solution to the problem of the stranded Nigerian. Since the arrival to the station in Egypt, the flight remain empty.
The 274 capacity flight currently seats at a station without the ability to rescue the stranded persons. This is owing to the inability for the stranded Nigerians to arrive to the area where the flight in stationed.
Diplomatic lapses is credited for the failure to transport the stranded citizens across the Sudan/Egypt border. The flight crew are reported to be stationed at a nearby hotel awaiting the students to arrive Egypt.
The flight is believed to be incurring parking charges while parked in Egypt.