The giant of Africa, Nigeria has sworn in the 16th President in the person of Bola Ahmed Tinubu into office. This is following an official swearing that occurred at the Federal Capital Territory [FCT] at the Eagles Square in Abuja.
President Bola Ahmed Tinubu was announced by the Independent National Electoral Commission [INEC] as the winner of the presidential election following a controversial election that was marred with illegalities and violence.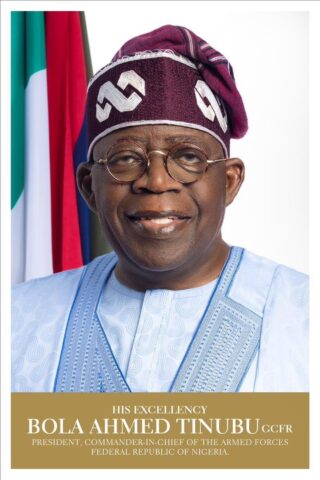 President Tinubu was once a senator and a former governor of Lagos State.
He takes over from the outgoing President, Muhammadu Buhari.
–