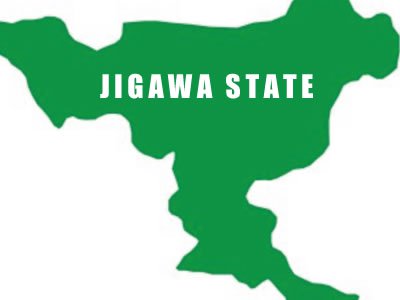 BY SULE TAHIR.
Former Kazaure local government Chairman in Jigawa state, Alh. Sale Yahaya Taki has called on Nigerians to hold the outgoing Governor's of the country accountable for all the woes and failure of the present democratization dispensation of the country.
"It is pity to note most of our predicaments in the country was caused by poor performance of our outgoing Governor's for their inability to usher a formidable and effective governance, rather than devoting their time to loot public treasures of their state's on the detriment of their masses for them to suit their personal interest"
Taki was speaking to our correspondent while accessing outgoing Governor's performance in their respective state's, and the challenges before the incoming one's lamented despite all the monies given to them by the federal government in form of intervention on different occasion to effect payment of monthly wage bill to worker's salary and pensioners and to execute meaningful projects that has direct bearing on the populace, all such grants was diverted for personal interest.
All monies of Bail Out, the Paris Club among other interventions was given to the outgoing Governor's by the federal government just for prompt payment of monthly salary to worker's and pensioners and attendance to other social needs, all was squandered for just no cause. Is it not shame on such Governor's that even some of them who apart from non implementation of the minimum wage to worker's, they failed in paying their workers monthly pay.
According to Sale this shobby deals has left many of our state to.looked backwards in terms of infrastructural development, couple with the collapsed of public Institution's, abject poverty, unemployment scourge and devastation of security network to our community at the down trodden.
" Most of the colossal predicaments we are passing through such as devastation of security, abject poverty, unemployment scourge among others are caused by the outgoing Governor's since they squander the resources maint to cater for social services to their private pockets leaving the majority to suffer in silence, situation which calls for review, and prosecution".
Furthermore he call on the incoming Governor's of each and respective state's in the federation and the central government of President Asiwaju Tinubu to swing into actions in form of probing the activities of all the outgoing Governor's in their respective state's and past regime of President Buhari in keeping record straight as far as War Against Corruption of the federal government is concern.
" It is high time we set precedence in trying all corrupt public office holder's who are found wanting in breaching the oath of alligence in public service, to serve as deterrent to others, so as to entrench a little sanity for us to cleanse our Democratic process zero tolerance to corruption".