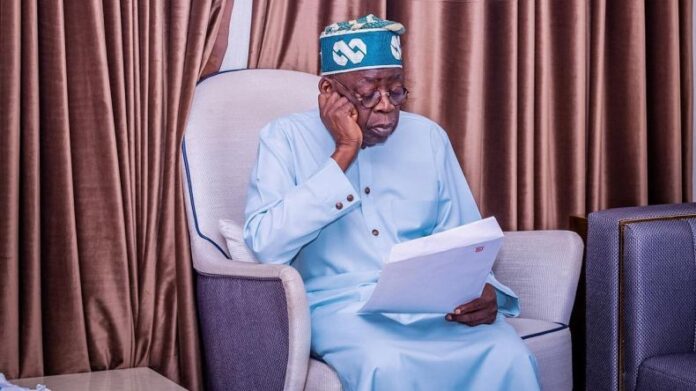 By Joshua Chibuzo Andrew, Owerri
The President-elect, Bola Tinubu, has already begun team building ahead of his inauguration by May 29, 2023 with Speaker of the House of Representatives, Femi Gbajabiamila who is said to have been penciled in as his Chief of Staff.
Those believed to being considered for some serious assignments in the coming administration are his former Commissioner for Finance, Wale Edun and the Kebbi State Governor, Atiku Bagudu, among others who are currently being identified for different positions.
In preparation for his administration's commencement next month, 247ureports.com gathered that the current Speaker of the National Assembly Gbajabiamila, has already begun to discharge the duties of the chief of staff to Tinubu, having unofficially resumed with him in France, with a view to working out processes and plans, including calendarising his activities.
"Femi is gradually resuming with him in Paris, and they are trying to work out procedures and plans, "a source revealed.
The source added that the president-elect was already looking at building national security and economic teams.
According to the source, Tinubu has appointed Edu and Atiku Bagudu into his economic team, which he considered a critical sector requiring attention immediately he assumes office.
He hinted: "Wale is supposed to be the coordinator of the economy, either as Finance Minister or the CBN governor. It is not clear yet what his plans are for Bagudu. But he has also been penciled in and is going to be operating at a very high and serious level in the administration."
Meanwhile, a renowned playwright and popular Nobel Laureate, Prof. Wole Soyinka warned the president elect against failing to restructure Nigeria.
According to the erudite professor who spoke in some of the brief released of his exclusive interview with Channels Television in Lagos stated that Nigerians would never stop demanding restructuring, hence, it was the way to go.