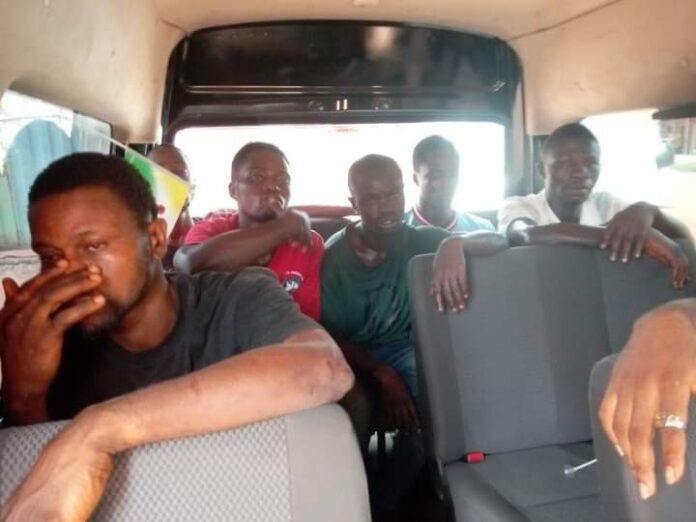 By Izunna Okafor, Awka
The operatives of the Operation Clean and Healthy Anambra (OCHA Brigade), an agency of the Anambra State Government, have arraigned six persons before a magistrate court in Awka, for allegedly indulging in touting, impersonation, illegal revenue collection, and diversion of revenues accruable to the state government.
According to the Spokesperson of the agency, the suspects, who were arraigned before the court on Friday, were arrested at different locations in the state, including Awka, Abagana, Onitsha and their environs.
The agency, in a statement and pictures released while conveying the suspects to the court for trial, said their arrest and prompt charge to the court were parts of the State government's efforts to rid the state of touts and miscreants impersonating IGR officers of government and operating as touts at motor packs, markets, and other areas in the State.
"They will be sentenced to a minimum of six months imprisonment if found guilty of the crimes," the agency said.
It added that "This will serve as deterrent to many who still go around collecting tax and issuing fake receipt/tickets to motorist and traders. The agency is working tirelessly to fish out many who are currently on the run, and will continue to push for their arrest until sanity is returned."