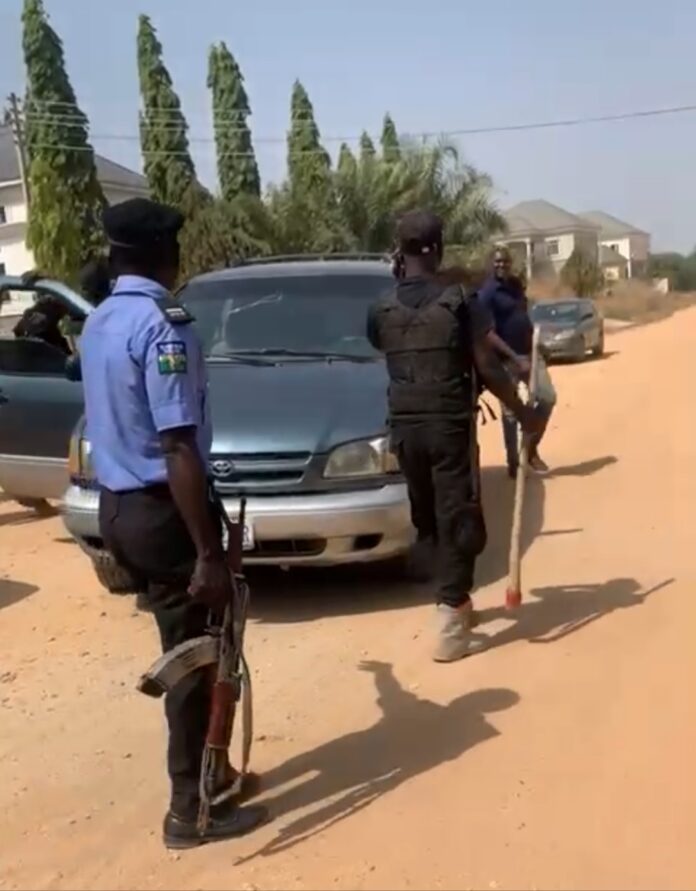 By Ikenna Osuoha
Abuja, Jan 5, 2023 (NAN) Residents of CAJAAH Estate, Orozo, have reiterated calls on government at different levels to save them from daily embarrassment and mayhem being unleashed by non state actors.
Loading ...
Dr Lawrence Umeji, Public Relations Officer (PRO), Orozo Mass Housing Scheme Landlord Association (OMHSLA) made the call in an interview with the News Agency of Nigeria (NAN) in Abuja.
Umeji who alleged kidnapping and brutalization of the residents and security by armed men, called on government to intervene.
He explained that the estate was invaded by armed men without the permission of the residents.
Umeji alleged that the armed men were sent by management of CAJAAH Estate as directed by the Emir.
"Some of the boys now told me they have taken over the gate and that there is nothing we can do about it.
When they came in the morning, they were shooting sporadically in the air and it is a very serious security breach within the Estate.
"We are saying that the government should come here and see what is going on here.
"We have written severally even this Emir, we have written him to come and broker peace between CAJAAH Nig Ltd and the Association," Umeji said.
Mr Dare Ogunyemi, Assistant Secretary of the Association appealed to government to come to their rescue.
Ogunyemi said that the estate security men were whisked away to an unknown destination by the armed men.
According to him, how come this guerrilla warfare, and this is not the first time they are doing this.
The Secretary who expressed worry over the regular threats to lives and property, appealing to government to help proffer solutions to the dispute.
Mr Benson Tanimu, the estate security man, confirmed the brutalization and threat to lives by the armed men that invaded the estate.
Tanimu who spoke in pidgin English said that the armed men shot sporadically on the air scaring both residents and security men.
Mr Dayo Shittu, a Landlord in the Estate said that threats to their lives were orchestrated by the avaricious demand of the fragmented CAJAAH Estate for them to abdicate their buildings.
Shittu said that the estate managers have failed in providing infrastructure after due payment by the residents.
"They have not provided infrastructure, they collected our money in parts and they have not been able to account for it."
The News Agency of Nigeria (NAN) reports that at the time of filing this report, efforts to reach the said Emir of New Karishi were not successful. (NAN).
IMO/
======