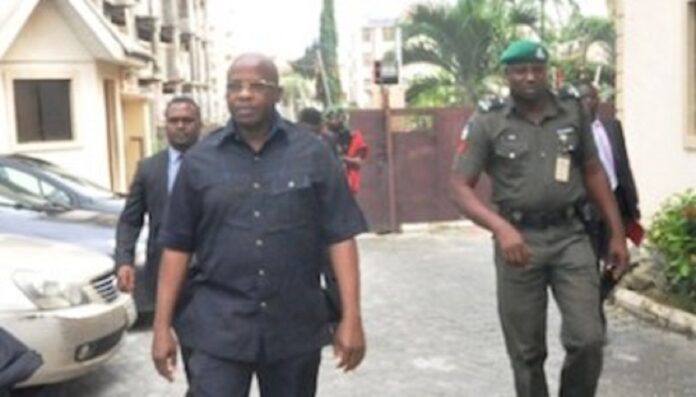 Former governor of Imo State, Ikedi Ohakim, has narrated how he escaped death during his encounter with gunmen on Monday night.
Loading ...
Narrating his ordeal, Ohakim said his bulletproof vehicle and his driver who brought his wealth of experience to bear saved him and his children from the gunmen.
He said "We were driving between Isiala Mbano and Ehime Mbano. These people blocked us at a place called Umualumaku."
They attacked us from behind and were firing at our vehicles consistently. I thought I was a dead man and I was with two of my children – my son and daughter."
Continuing , he said "The driver who manifested tremendous level of driving skill kept manoeuvring until he lost them at a junction when he went right and not knowing where we had gone, they headed the other direction on the road to Umuahia.
We then turned and went back to my house. We were there when Imo Government House sent reinforcement from Owerri who brought the corpses of my security people.
The former governor added that the gunmen who attacked him are professionals and well-trained whose mission was to kill him
Ohakim was attacked by gunmen at Ehime Mbano Local Government Area of Imo State, with four people in his entourage feared killed.