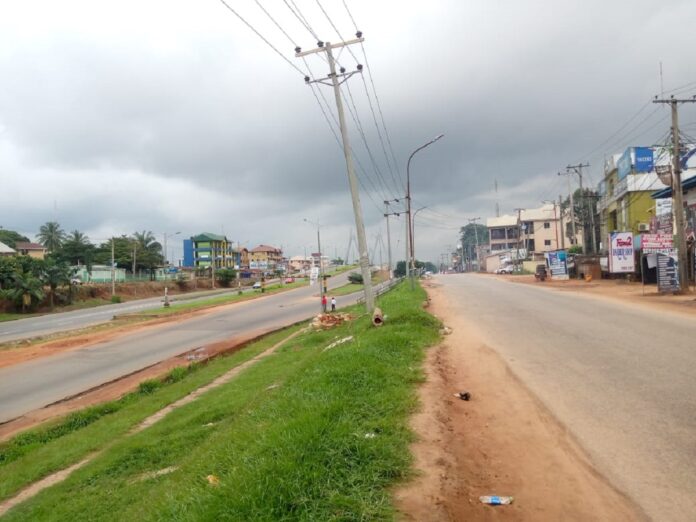 By Favour Goodness
The streets and markets of major South-East towns such as Onitsha, Awka (both in Anambra State) and Aba, the commercial nerve centre of Abia State, were deserted this Monday morning, August 16, 2021.
Loading ...
In Onitsha, markets were empty as at 10:00 a.m. This is against the usual opening time of 7:30 a.m.
Reports from Awka and Aba also spoke of largely empty streets and markets but not up to the level exprienced during IPOB lockdowns that uaully paralyse economic and social activities.
This is despite the suspension of the weekly sit-at-home order by the Indigenous People of Biafra (IPOB).
The group had earlier announced a weekly Monday lockdown in the entire South-East as a measure to force Federal Government to release its leader, Nnamdi Kanu, who is currently in the custody of the Directorate of State Security (DSS).
However, announcing the suspension on Radio Biafra, Friday night, August 13, 2021, IPOB's Head of the Directorate of State, Chika Edoziem, said they will henceforth declare sit-at-home whenever their leader would be making appearance in court and not every Monday anymore.
He added: "I wish to announce this very evening, that as directed by the highest command of this noble movement, our Monday Ghost Town or sit-at-home in Biafra land, stands suspended for now.
"The weekly sit-at-home stands suspended, which means in the coming Monday, there will be no Ghost Town in Biafraland.
"Our sit-at-home will be on each court date when our leader, Onye Ndu Mazi Nnamdi Kanu will be appearing in court."
Edoziem urged IPOB members to continue praying for their leader "that his health may not fail him and grant him victory for Biafrans."
Edozien's announcement was corroborated the next day by IPOB spokesman, Comrade Emma Powerful.
The first Monday, August 9 sit-at-home had attracted widespread condemnation in some quarters following its effect on students writing National Examination Council (NECO) Mathematics examination