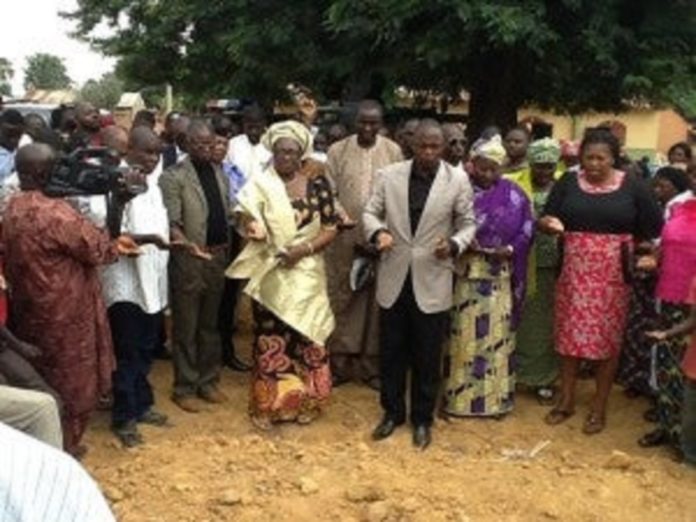 Southern Kaduna Peoples Union (SOKAPU)
Press Statement 31st May, 2020
We read a very shocking Press Statement issued on the 29th May, 2020, by the Kaduna State Police Command and signed by its Spokesman, ASP Mohammed Jalige on behalf of his principal, Kaduna State Police Commissioner, CP UM Muri.
In the statement, the police strongly descended on the President of Adara Development Association (ADA) Mr Awemi Dio Maisamari and said he him and said he that he issued a press statement on the 28th May, 2020 in which the police accused him of making 'fake and malicious" statement claiming that 20 persons were killed after the 12-13th May, 2020 violence that engulfed Gonan Rogo, Makyali and Unguwan Rana communities all in Kajuru LGA, in Southern parts of the state. Though the police agreed that 27 persons were killed in the invasion of these villages, it nonetheless vehemently denied any further attack in other communities within the Local Government after that.
The Command not only threatened to arrest and prosecute those it accused of spreading fake news, but warned journalists of dire consequences of reporting such news.
Disturbed by this strong assertion of the police, SOKAPU has made its findings and wishes to say with all sense of responsibility that Mr Awemi Dio Maisamari, the President of ADA, never issued any Press Statement on the 28th May, 2020 for the police to come out the next day so tough on him and journalists. The curious accusation of the police is totally untrue and misleading.
Spurred further by the police statement, the President of SOKAPU, Hon Jonathan Asake, led some members of his Central Executive Committee (CEC) to Rimau town, Kallah ward, in Kajuru LGA.
At the public primary school in Rimau,we saw hundreds of IDPs communities in Kallah ward.
The deeply traumatised villagers told us very heart wrenching stories.
The villagers were from the following villages: Magunguna, Idazo, Unguwan Galadima, Unguwan Guza, Etissi, Unguwan Maaji, Unguwan Cantata, Unguwan Araha 1, Unguwan Araha 2, Unguwan Goshi, Unguwan Shaban, Unguwan Jibo, Unguwan Maijama'a, Unguwan Sako, Unguwan Maidoki and Unguwan Masaba, Libere and Mashigin Boka.
Fulani residents of these communities became hosts to strange Fulani who rode in on score of motorbikes on the 18th May. Despite assurances by the local Fulani to their long time Adara hosts, that the unfreindly looking guest meant no harm to them it turned to be a ruse.
When one helicopter hovered over the villages at very low altitude, they recalled how the sighting of such helicopters meant death, as told by their kinsmen from other parts who had suffered killings in 2019.
Some of the villagers started moving out their children, wives and the old.
Then in the evening of 19th May, 2020, all hell broke loose. From village to village the Fulani started shorting, burning homes, churches, foodstuffs and killings.
The invaders also looted valuables and rustled livestock.
Between the 19th to the 21st of May 2020, despite desperate SOS calls to relevant authorities for assistance, not a single police, military personnel, SSS, Civil Defence or any government official came.
As at yesterday, the villagers said those who braved it to return to their villagers to find situation of things, said there were at least 30 decomposing corpses strewn about the villages. The Fulani invaders are still patrolling these villages as at yesterday.
They said that more might have died either of gunshots wounds, or from fatal injuries from matchete cuts. As at yesterday 30th May, 2020, there were not less than 60 villagers that had been missing since 19hth May, 2020 when the onslaught started.
We were given some of the names of the dead and missing ones.
There are currently 5 IDP centres in that axes, with the biggest being in Kallah town. So far, not less that 50,000 Adara natives have been displaced in Kajuru LGA since last year.
In all their narrations yesterday, two things stood out: the invaders came from a neighboring Fulani settlement that locals call "Tampol" which is Laduga grazing reserves.
The next is the name of one Fulani ardo Makawo of Iibere communty. He said be have networked the invasions with the attackers.
Thought we took limited foodstuffs and clothes to them, it is too insufficient we feed the teeming hordes of starving women and children we saw and spoke to.
And all the destruction that has been visited on the Adara nation since last year, Kaduna State governor, Mallam Nasir el-Rufai has not condemned the carnage nor assisted the displaced natives with any palliatives.
It is therefore not strange that the Kaduna State Police command is standing firm to deny these atrocities. If this is not a cover up, what is it?
These are some of the reasons that SOKAPU is insisting that the unrelenting violence visited on the Adara nation in Kajuru LGA, and other Southern Kaduna communities have all the elements of ethnic cleansings.
All that these innocent, harmless law abiding natives want is for them to be allowed to bury their dead with dignity.
They want the invaders chased out so that they can return to their homes and start life from the scratch.
In conclusion we are calling on the Federal government to also deploy the same military might it is weilding in Sokoto and Katsina state in fighting bandits to do same for Southern Kaduna.
We are also calling on the United Nations, Amnesty International, the International Criminal Court, European Union Commission and all international and national bodies that matter to come to our aid.
Sign: Luka Binniyat
National Public Relations Officer