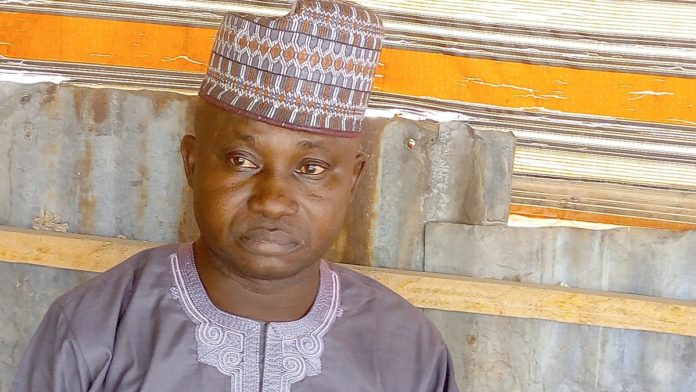 From Ali Galadima, Bauchi
Following the outbreak of the severe acute respiratory syndrome known as Coronavirus, in Wuhan, China, in December 2019 and its subsequent escalation to other nations including Nigeria, which recorded its first case on 28 February, 2020, the virus has proven to be a public health emergency of international concern.
Statistics obtained from the National Centre for Disease Control (NCDC) by 247ureports through its website shows that the number of confirmed cases worldwide stand at 2,639,122 The number of those who have recovered and have been discharged stand at 722,290, while the death toll stands at 184,265 as at April 24, 2020, leaving 1,752,567, infected patients, either in mild or critical conditions.
In Nigeria, 873, cases have been confirmed – 197 persons have so far recovered, with 28 deaths across the 36 states, including the Federal Capital Territory as at April, 24, 2020.
Similarly in Bauchi State, 11 cases were confirmed, 5 discharged from their isolation center and 6 still in isolation as at April, 25 2020, and contact-tracing of about 400 contact persons is ongoing, but there are no deaths recorded yet.
As part of measures to curtail the wild spread of Corona Virus across Nigeria, just as in other countries affected, both the Federal Government and States have introduced various proactive measures which include lockdown, shutdown, border closure, improved sanitation, public enlightenment campaign on regular hand washing, fumigation and social distancing.
Other measures taken to prevent the deadly virus from spreading include encouraging people to stay away from others, especially in crowded places; engage in regular exercises indoors; refrain from shaking of hands and hugging; care for those affected; always obey health directives or instructions on Covid 19 to stay safe and not endanger others.
However, 247ureports in an interview with some Bauchi residents and its environs was told that Bauchi State Government could not provide palliatives to its residents, and that is why the State did not observe total lockdown. This has paved the way for citizens to go about their normal activities without hitches.
While Interacting with Malam Haruna Yakubu Sara, a resident of State low-cost in Bauchi, he told 247ureports that the lockdown has affected his life negatively regarding financial transactions.
He said, "Financial institution services have been made cumbersome, thereby inflicting pains on me as a potential customer. I have to resort to P.O.S operations to survive financially, and it has a cost implication on my finances which I never planned for. The cost of food stuff has increased in the market; this is a trying time for me and my family".
Malam Yakubu Sara added, "With the current event, I have not been able to stockpile food materials in the house, thereby depending on what comes in on daily basis i.e from hand to mouth".
He expressed worry that Bauchi State Government announced interstates lockdown last week, but unfortunately the State did not enforce total lockdown because of a lot of festivities that took place, such as wedding ceremonies that took place across the State where a lot of personalities came to the State without respecting the lockdown restriction. This thereby violates the condition for the prevention of Covid 19.
He explained that social distancing practice was not observed, no checks and balances of incoming guests to the State metropolis and environs were carried out, thereby endangering the lives of the people of the State. He noted that citizens should be made aware of the danger of the spread of Covid 19, and all rules should be observed
On palliative measures, he said, "Without observing the Covid 19 rules and regulations, the citizens are still asking for palliative measures, and they are going about their normal earning activities. This is uncalled for".
However, he opined that government should look into other means of offering palliatives to the less privileged, and he added that "Government should enforce total lockdown to enable the state tackle the spread of Covid 19, as we are having some index cases on ground.
On her part, Fatima Danjuma Idris, a resident of Yelwa, a suburb of Bauchi metropolis, said, "I will say, stay-at-home is not easy for an ordinary Nigerian, more especially the vulnerable that only feed from hand to mouth and that most go out to find food for their family. It is not easy at this crucial time".
Fatima said that life was very difficult for her, especially at this time. "At this time we are surviving by the will of God, and when the Government announced the lockdown, we made provision for two weeks to take care of my family and abide by the advice of the Ministry of Health by putting running tap and washing our hands with soap and keeping social distance, but what we stocked is getting exhausted, and we have no other means of income".
She said that the lockdown has affected her negatively. "It has kept me away from my daily activities. It has stopped me from coming together with my members and relations to discuss issues that have to do with our association and family matters".
Fatima Idris said government was yet to meet her expectation on tackling Covid 19 pandemic, as she reflected on the present and practicable condition of our health facilities, sanitation level, poverty, and accountable and purposeful leadership that Nigeria is experiencing:
"Government has not done one percent of what is demanded of it to do in tackling Covid 19 pandemic. My expectation is that as government directed us to stay at home like other countries, they need to support us with food items, palliatives and other things we will need at home because we cannot stay hungry. The virus of hunger is more deadly than Coronavirus itself".
She further appealed to wealthy individuals, nongovernmental organizations and philanthropists to help government with resources to fight Coronavirus while suggesting that because of corruption, instead of individual groups donating money, food items and other materials to government, they should be sharing it by themselves.
Also in an interview, African Democratic Congress (ADC) alleged that Federal Government was not doing enough in handling and controlling the spread of Covid 19.
He pointed out that the pandemic has triggered a change in the nation and Nigeria has failed to made adequate provision to bring succor to its citizens as they battle with stay at home.
In a telephone interview with Bauchi Chairman on Internally Displaced Persons (IDPs), Malam Buba Musa said they are really suffering in the camps as they have being abandoned by both State Government and Federal Government during this lockdown.
He said "Where we are engaged in laboring work, petty trade and other menial jobs to feed our family all these jobs are no longer there. As of now we have nothing doing to survive; we really need help during this period of lockdown. The Federal Government has directed that they should supply us with food items but up to now nothing has been done. Life has not been easy for them in camp". In a deeper voice, Buba Musa explained that this period is another death trap for them staying at home.
247ureports observed that there is extreme poverty among Nigerians, especially in Bauchi State, which shows that out of over 8 million citizens, about 95 percent are living below one dollar, and this is one of the reasons why the State did not totally lockdown.
The State Governor, Bala Mohammed Abdulkadir, has appealed to the international donor organizations, philanthropists and wealthy individuals to come to the aid of the downtrodden during this Covid 19 lockdown to help reduce suffering among citizens.
The State is yet to commence distributions of food items, face masks and other materials donated to them by corporate organizations and wealthy individuals.