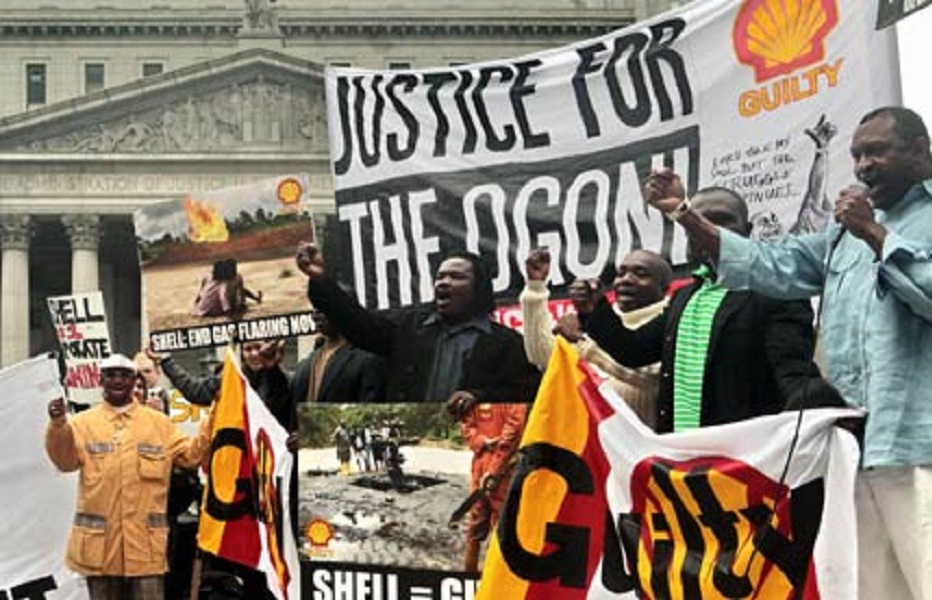 Movement for the Survival of the Ogoni People (MOSOP) calls for full investigations into the killing of at least eight persons in Ogoniland during last week's governorship and state assembly elections.
Loading ...
MOSOP's assessment of the brutality and killings conclude that the violence against  innocent Ogoni citizens reflects a state policy. We consider these crimes very painful, shameful, unfortunate and a representation of our depreciated values as a country.
We are deeply saddened that people got killed during the process of exercising their rights to vote. It is quite regrettable that these killings and torture happened not just publicly in the full glare of security personnel.whose primary responsibility is to protect the citizens, they happened with the active involvement of the security-men especially the Police.
We regret that Ogoniland has been turned into a shooting zone for the exercise of military dexterity and probably turned into an area of dominant military impunity where citizens life mean little or nothing and security forces display the military might in our country.. We warn that this trend is becoming alarming and seriously worsening the conditions of our people and we feel dejected and hated by the Nigerian state each time state security personnel who should be protecting us are deployed to unleash terror on our people.
The experiences of the Ogoni people during the past elections shows that Ogonis are marked for the worst in Nigeria. We call on all men and women of goodwill to act now, condemn the killings and urge the Nigerian government to end the endless deployment of fierce military men to Ogoniland even against peaceful protests. We call for a public probe into these killings and cases of brutality with the hope that those responsible will be brought to account for their deeds.
MOSOP strongly condemn the shooting of Dr. Ferry Gberegbe, the brutalities metted on many innocent Ogoni citizens, some of whom have been sent to early graves and demand for a public probe into these killings especially the involvement of the Police.
Signed:
Fegalo Nsuke
President, MOSOP
Bori Ogoniland