Pro-Buhari Hackers Target and Shut down Atiku on-line platforms – TAAP Alleges
Pro – Buhari hackers have succeeded in shutting down on-line Atiku Abubakar support groups, Web sites and social media infrastructure, report alleges.
These findings were supported by the interim report of an internal audit carried out by The Atiku Advancement Project, an umbrella social media movement, comprising over 10,000 pro-PDP, pro-Atiku youth groups in the South-south geo-political zone.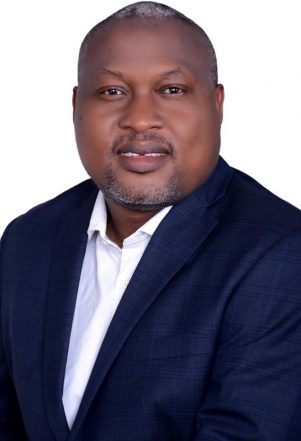 In the audit report, cyber security audit firm FireEye wrote that malware used in the attack appears to be specifically designed to flood servers with vast amounts of spam, and bogus registration queries, the aim of the attacks was to overwhelm server capacity, ultimately forcing a system crash under the avalanche of useless data.
A statement released to journalists in Abuja today by Barrister Soalabo W. West is the National Coordinator of The Atiku Advancement Project (TAAP) alleged that concerted efforts were sponsored by pro-Buhari hackers to falsely and dubiously flag and report sites identified as belonging to perceived political opponents, to hosting authorities, to cause damage or at the very least a disruption in service provision, adding that hackers first took control of some social media accounts affiliated to The Atiku Advancement Project in November 2018 prompting the Management Team to initiate an internal investigation.
According to him, "alerts were subsequently issued by several other pro-Atiku, pro- PDP groups warning of cyber attacks on critical infrastructure sites. This paints a very dark picture as most system administrators don't even get to know about unauthorized access until operations are disrupted."
With the cyberspace now being ground zero for the political wars of the future and if history is a prologue, more hackers will now start looking into the possibilities of compromising the social media infrastructure of perceived opponents. "This is a watershed moment," said Helen Udekwu, Jr, the overseas co-chair and head of threat intelligence at The Atiku Advancement Project, She added that, "Others will eventually catch up and try to copy this kind of attack." she opined.
The audit committee chaired by the Executive Director of TAAP Atiku Campaign, Mr. Mark A. Upaa, resolved to leave no stone unturned in the exposure of the miscreants responsible for the dastardly cyber attacks, vowing that at the conclusion of the investigation all details of the cyber attacks will be made available.
"We are awaiting the response from FaceBook as well as some of our other service providers", "this will give us a clearer picture as well as enable us mount a vigorous defense against such vicious attacks next time."
Helen Udekwu, also added, these move of the hackers on the APC media team can be likened to a 'drowning man clutching at straw'


"The online Buharists have read the writing on the wall and they are panicking. The APC has been measured on the scale of equity and found wanting, they will surely be voted out on Saturday, during free and fair, non-violent elections." Helen asserted,