Loading ...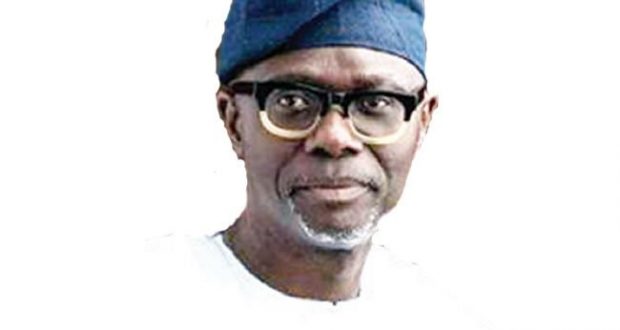 …Says, he is not mentally fit to rule Lagos State
A human rights activist and Convener, Save Lagos Group (SLG),Comrade
Adeniyi ,Alimi Sulaiman has mocked the Lagos State Governorship
candidate of the ruling All Progressives Congress (APC),Mr. Babajide
Sanwo-Olu over his mental illnesses, saying that Sanwo-Olu lacks
mental capability to rule the State.
He recalled that the State Governor, Mr. Akinwumi Ambode had earlier
raised an allegation of mental instability of the State APC guber
candidate, thereby making Sanwo-Olu unfit to govern the Commercial
nerve centre of the country because of its Cosmopolitan nature of the
State.
Comrade Sulaiman, however, disclosed that if the ruling APC
represented the incumbent governor for second term, good people of the
State would have considered to vote enmass for the ruling APC in the
forthcoming 2019 governorship election in the State.
The rights activist disclosed further that the opposition political
parties, particularly, the Peoples Democratic Party (PDP) in the
State, were not showing any sign of seriousness to give serious
challenge to the ruling party (APC) in this epic political battle of
which political party would win the 2019 Lagos guber race.
Sulaiman,while responding to the penultimate weekend outburst of
Sanwo-Olu on the mind-boggling issue on the state of his mental
illness.
According to signed statement by Sulaiman which copies were made
available to newsmen on Thursday, he maintained that every available
mental medical record of Sanwo-Olu had shown that the APC guber
candidate was not fit mentally to rule the State.
SLG Chief further stressed that the physical appearance of Sanwo-Olu
had shown that he is not mentally fit to hold the position of
authority presently, not to talk of becoming Governor of Lagos State,
insisting that Mr. Sanwo-Olu has been treated of this illness in the
past.
Sulaiman who doubles as Executive Chairman, Centre for Human Rights
and Social Justice (CHRSJ) has called on the well meaning Lagosians
not to take this issue mental unstable of the APC gubernatorial
candidate (Sanwo-Olu) with levity hand because of dangerous
implications on the governance of the State.
He then called on the electoral umpire, the Independent National
Electoral Commission (INEC) to take cognizance of its power on this
burning issue before it would go out of hand by making sure that
Sanwo-Olu submits his medical clearance of this illness from the
reputable hospital in Nigeria and abroad.
"Appearance they say shows the manner. The Sanwo-Olu physique had
suggested that he does not fit to rule Lagos State as a result of
drugs in consonance with the 1999 Constitution of the Federal Republic
of Nigeria (as amended).The 1999 Constitution had clearly stated in
sections 182 and 189 that it is imperative for citizens to know the
mental fitness of those who aspired to be their political leader.