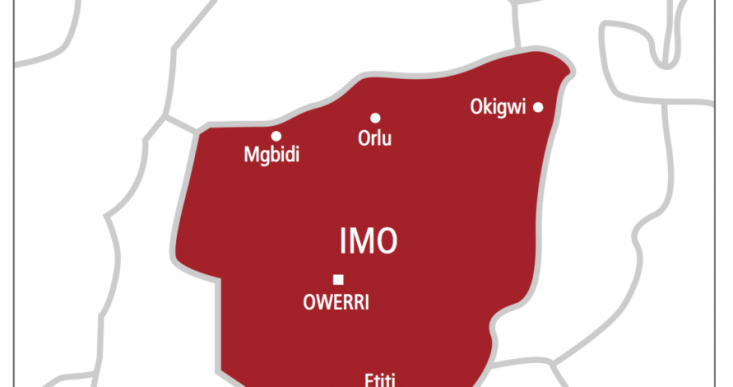 Mbaitoli/Ikeduru Federal Constituency: Does Henry Nwawuba Deserve A Second Term? – By Justice Chukwunatu Nwafor
Naturally, one is always reluctant to descend into the arena of evaluating the performance of political office holders in order to avoid being blinded by the dust raised by their supporters or detractors, but as a native of Mbaike whose academic training is not only to know the cause of things but to seek evidence for every position the society considers, I owe a sacred duty to raise my voice in the court of public opinion in the belief that the society is doomed if public opinion is rigged by false propagandists.
It is against this background that it has become imperative to evaluate the performance of Hon. Henry Nwawuba, member representing Mbaitoli/Ikeduru Federal Constituency in order to ascertain the rationality or otherwise of his second term bid.
On the business of law making which is his primary assignment, Hon. Nwawuba ranks as one of the most productive members in the House of Representatives. When Daily Trust Newspaper reported on the 10th August, 2017, that "at least 161 lawmakers in the Federal House of Representatives were yet to sponsor a bill more than two years after assuming office", the member representing Mbaike Federal Constituency stood head and shoulders above most legislators. In three years, he sponsored 6 Bills and 10 impactful Motions of urgent importance; an impressive record for a first term member.
The Bills he has tabled before the House are as follows:
(1) A Bill for an Act for the Establishment of National Boundary Task Force
(2) A Bill for an Act for Community Services for Minor offences and Juvenile
(3) A Bill for an Act to Establish Special Maximum Security Prison
(4) A Bill for an Act for Local Government Autonomy
(5) A Bill for an Act for National Tax Review
(6) A Bill for an ACT for the Establishment of Southeast Development Commission.
The Bills are at various stages of passage, while the Motions enjoyed overwhelming support and approval of the Members of House of Reps.
With respect to youth empowerment and human capital development, Nwawuba has surpassed the achievements of two – term lawmakers with juicy positions in the Green Chamber. The strength of Nwawuba's workforce is 41, with 11 direct and 30 indirect staff. The youthful and youth-friendly legislator tapped mostly youths to work for him in order to encourage the maximization of their potential as well as create room for mentorship experiences.
Hon. Nwawuba has facilitated the employment of Mbaike youths in different spheres. He has made 15 Naval Officers, 3 Airforce Officers, 1 Civil Defence Officer and 1 Police Officer. He has also secured jobs for Mbaike youths in the Federal Ministry of Environment; the Nigerian Social Insurance Trust Fund; FMC Owerri; and UNTH, Port Harcourt.
In addition to facilitating the employment of youths in federal establishments, Hon. Nwawuba has shown practical commitment to the upskilling of youths. He sponsored the training of 10 Mbaike youths in agribusiness at the Nigerian Root Crops Research Institute, Umudike, Abia State. He also funded the training of 63 Mbaike youths as Community Environmental Monitors by the Environmental Health regulatory Commission of Nigeria.
Hon. Nwawuba is an avid promoter of small and medium scale enterprises. He is strong advocate of working women. This explains his seed capital initiative which has benefited 60 Mbaike women. He has also donated 60 sewing machines, 20 grinding machines and 10 hair dressing machines to women to advance their livelihood.
In the area of Agriculture, Hon. Nwawuba is the first leader in Mbaike to encourage the Youth Farm at Umueze Ikeduru by donating 500 bags of poultry feed; 2,000 fingerlings and various cash subventions to boost the farm. He donates 2,500 bags of fertilizer to women each planting season.
Hon. Nwawuba has also sustained and expanded his scholarship scheme which he started in 2004 from his Community, Amaukwu Orodo. He sponsors regular free medical treatment in Mbaike. His free holiday extra mural class for secondary school students across Mbaike has been running for three years now. He also sponsored Football Competition to encourage sports in the constituency.
With regard to infrastructural development, Hon. Nwawuba facilitated/sponsored the following projects in Mbaike:
Solar powered borehole in Ugirike, Ikeduru
Bridge/ Erosion control and Water-shed works at Aboh/Uzoagba/Avuvu road, Ikeduru
Classroom block at Inyishi Technical College
Construction of Health Center in Ugirike
Renovation of Classroom block at Central School Uzoagba, Ikeduru
Construction of Health center in Umudim, Ikeduru
Installation of Solar powered street light at Atta 1, Atta 2, Amatta, Avuvu, Ikeduru
Continuation of the construction of Akabo/ Amankuta/ Orie Mbieri road, which was attracted by Rt. Hon. Bethel Amadi
Renovation of Ihitte Mbieri Health Center
Renovation of the Exam hall of Community Secondary School Mbieri
Construction of Solar powered borehole and VIP toilet at Orie- Ogbaku
Construction of Solar powered borehole and VIP toilet at Afor Otusi, Ogwa
Renovation of Classroom block at Comprehensive Secondary school, Ogbaku,
Installation of hand pumps at Eziama Obiato, and Ahia Ututu Ifakala
Installation of Transformer at Umuonyali Timber, Allied and Industrial Market, Umuonyali, Mbieri
Construction of Oil Mill and Cassava processing plant at Ekwereazu Ogwa
Construction of Borehole at Omaraugo, Ogwa
Rehabilitation of Okpuala Ogbaku water scheme
Ongoing rehabilitation of Ubahaeze/Nkwo Orodo Road
Renovation of Amaukwu Health Center
Renovation of Classroom Block at Community and Primary school Amaukwu, Orodo
Restoration of electricity to Nsokpo Ogbaku
Installation of solar powered street light in some communities in Mbaitoli
Ongoing construction of Nsokpo Ogbaku – Ifakala – Nwaorieubi road
Without controversy, the scope of Nwawuba's impact within three and half years has dwarfed the achievements of Rt. Hon. Bethel Amadi who served three terms (a total of 12 years) and that of Hon. Uche Nwole who served a single term. Mbaike people can bear witness that Nwawuba has touched their lives more than other first termers can claim to have done for their constituents. His first term has yielded evidence-based results, the like of which is rare in our part of the country.
With every sense of honesty, Hon. Henry Nwawuba has dutifully acquitted himself as the trustee of the mandate of his constituents, surpassed the achievements of his predecessors; and therefore, earned a second term. His inexhaustible list of achievements recommends him for a second term. He is the only choice for quality representation that the people of Mbaike can make in the forthcoming election. The people of Mbaitoli/Ikeduru Federal Constituency would be wise to renew his mandate.