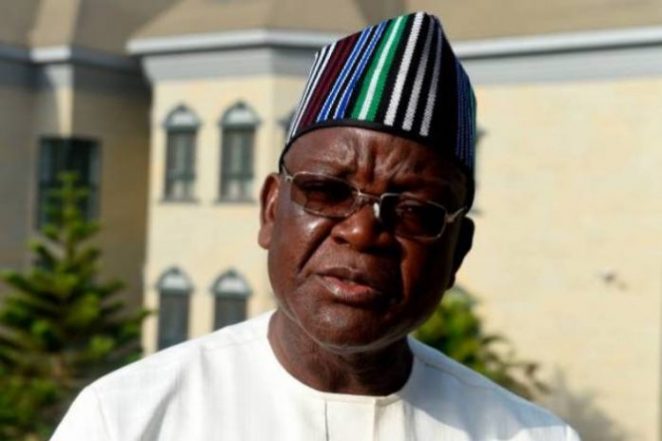 Benue Govt To Close Down 2,424 Illegal Schools
From Msughshima Andrew, Makurdi
The Commissioner for Education, Science and Technology in Benue State, Prof. Dennis Ityavyar said the ministry will commence second phase of closure of illegal schools across the state soon.
It would be recalled that Benue State Government, through the ministry, in August 2017,  had discovered 2,424 schools operating illegally in the state.
The state identified 1975 nursery/primary, 433 secondary and 14 post-secondary schools located in the 23 local government areas of the state as those operating illegally
Ityavyar said said these 2,424 illegal schools in the state will be closed down completely.
Prof. Dennis Ityavyar stated this on Wednesday when he received in his office, the management of New Christian Covenant College, Makurdi, led by the proprietor, Rev Thomas Shikaan.
He explained that the quality control committee responsible for the closure would follow the Ministry's already developed template to ensure that illegal schools left during the first phase of the execise were eliminated.
He assured that the children from the affected schools would be moved to the government secondary school in each of the local government across the state so that they do not miss out in the academic programme.
The commissioner was also presented with the best student in this year's Joint Admissions And Matriculation Board Examinations JAMB in North central Nigeria, Master Moses Ape by the management of New Covenant Christian College.
He said such performance has justified the closure of illegal schools  for genuine ones to operate just as he congratulated Master Ape for making Benue proud and the College for providing quality education.
While he enthused that such performance will place Benue on the global map of academic excellence he further assured Benue people of the Ortom administration's readiness to continue to create a conducive atmosphere that guarantees quality education for all especially the Benue child in order to secure its future.
The Proprietor, New Covenant Christian College, Reverend Shikaan had told the Commissioner that they were in his office to present to him, 17-year old Ape, the overall best student in JAMB for 2018.
Shikaan said the College has raised students that scored above 300 in this year's JAMB through quality teaching and conducive learning environment as well as zero tolerance for examination malpractice, pledging to maintain the tempo.