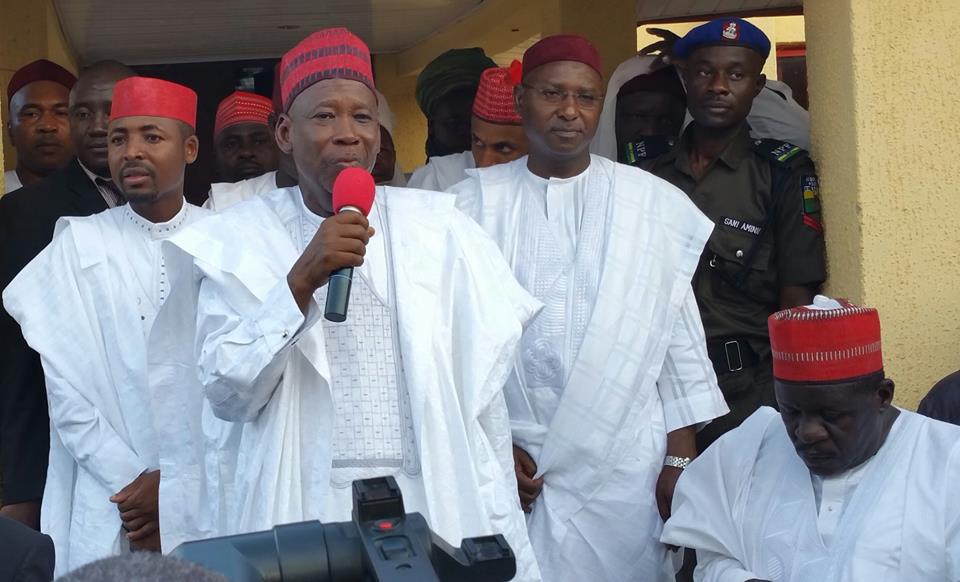 Kano To Train Medical Personnel In Britain – Ganduje
By Yakubu Salisu A, Kano
Determined to ensure best practices in health care delivery services in Kano state, the state governor, Dr. Abdullahi Umar Gnduje has enlisted the support of Poole Hospital of the United Kingdom.
During a visit to the Chief Executive Officer of the hospital at Poole, Dorset, United Kingdom, on Monday, Dr. Ganduje said his government was determined to train public medical workers to enable them serve the over 12 million people in the state better.
'We have young doctors and other professional health personnel but we need to improve the capacities of these workers in tune with international best practices', he stressed.
'Our system of health care provision is and old system so we need to upgraded not only the health infrastructure but also to keep our health personnel updated in terms of proficiency and your hospital is one of the places we can rely upon to achieve our objectives', Dr. Ganduje added.
The governor therefore, requested the hospital to assist Kano state in training medical doctors, nurses and allied health workers, extend medical outreach to the state and assist in the provision of basic equipment.
Earlier, the Chief Executive Officer of the hospital, Debbie Flemming told the governor that the hospital which started as a Cottage facility in 1907 has metamorphosed into a centre of medical excellence with 630 beds and over 4, 000 staff.
Currently, Flemming added that the hospital houses the Dorset Cancer Centre which is a renowned specialist cancer treatment centre, including comprehensive Radiotherapy services.
She stated that the hospital has an annual budget of about 244 million British Pounds adding, 'we value training and new experience. The value set in Poole is very important and the patient is at the centre'.
Flemming highlighted that the hospital has highly skilled workforce and would gladly support Kano state government in healthcare manpower development, through its Medical Training Initiative, and provision of specialised equipment.
To end the visit, Governor Ganduje was taken on a guided tour of its Dorset Cancer Centre and Education Centre among others,, where Julie Mantel of the Medical Education team, John Payne of the Radiotheraphy department and Dr. Mukhtar Datti Ahmad, a cancer surgeon briefed the entourage.