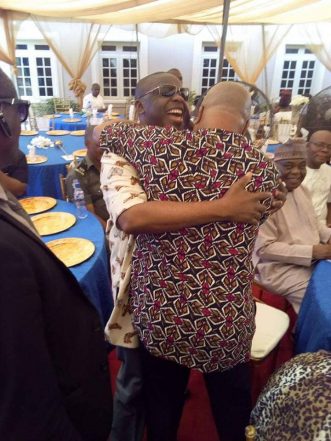 Why I Visited Araraume – Ohakim
Loading ...
By Austin Echefu
Former Governor of Imo State, His Excellency Dr Ikedi Ohakim, has explained that his visit to his brother and a governorship aspirant under the platform of the All Progressives Congress (APC) in Imo State, Senator Ifeanyi Araraume, on Friday March 16, 2018, does not mean or suggest that he had backed down from his second term governorship bid in 2019 as suggested in media reports.
He said he visited his brother at his countryhome in Isiebu Community in Isiala Mbano LGA because they are brothers and that he believes that the security, stability, peace, unity and progress of the state is bigger than anyone's ambition, even as he said that he was demonstrating that political tolerance should be imbibed by all.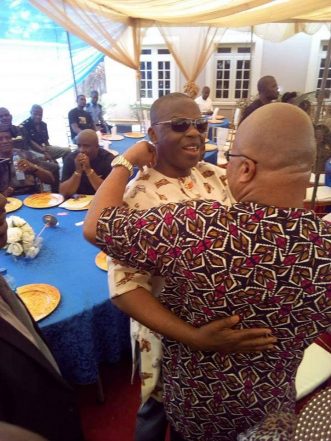 In a press release by his Chief Press Secretary, Collins Ughalaa, on Monday in Owerri, Ohakim said that he "believes deeply in the unity, peace, security, stability and progress of Imo State and the people", stressing that "He believes that these are bigger than anyone's political ambition".
The former Governor added that "He also believes in the comradeship among those aspiring to be governor of the state, and that politics should be played without bitterness. Moreover, Dr Ikedi Ohakim believes in the brotherliness of brothers and that the love and bond between brothers should be very strong that no kind of politics will be a wedge between them, no matter what.
"He believes firmly that if we must preach political tolerance we must first imbibe same and demonstrate it to our followers, so that they too will imbibe same qualities.
"It is for the sake of this long held principles that His Excellency Dr Ikedi Ohakim paid an unscheduled visit to his brother, Senator Ifeanyi Araraume, at his home in Isiebu in Isiala Mbano LGA of Imo State on Friday, March 16, 2018, putting aside their political differences but bearing in mind that they are brothers after all.
"Ohakim will continue to relish the warn reception he received from Senator Ifeanyi Araraume and the good time they had, eating together, hugged each other, shook hands, cracked jokes and laughed together. He will also be glad to host Senator Araraume or anyone else in his house, and he will visit more governorship aspirants in the state.
"Nevertheless, this brotherly visit does not in any way mean or suggest that Dr Ikedi Ohakim has backed down from his 2019 second term bid, or that he is contemplating doing same, especially as nothing like that was discussed".
The press release also said that "Dr Ikedi Ohakim remains in the 2019 governorship bid, and as it stands, events in the last seven years have shown that he is the best man for the job".
Ohakim also called on other aspirants in the state to visit each other as a way of preaching and demonstrating tolerance in politics.
"However, having set the pace, Dr Ikedi Ohakim expects that in the overriding interest of the state all political aspirants should visit each other, eat and drink together, shake hands, hug each other, crack jokes and laugh together, as the best way to inculcate the virtue of political tolerance among the people, rather than do-or-die politics.
"Doing so will also show the level of political maturity and selflessness among the aspirants and their supporters", Ohakim said.
He also noted that he "remains one of the fathers of Imo State, having been Governor for 4 years and now tipped for return for second term in office in 2019", adding that his "second term bid which has got massive support from Ndi Imo both at home and the diaspora is largely due to his sterling performance while he was in office and the unique qualities he possesses, which many lack".