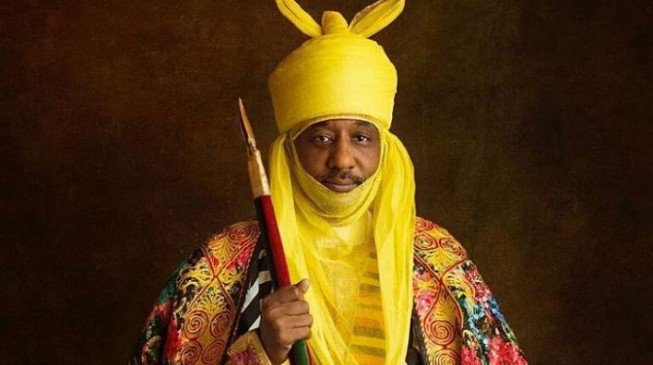 Man Who Impersonate Emir Of Kano Bags 36 Months Jail Term
–
A Kano Senior Magistrates' Court on Monday has sentenced a 20-year-old student, Sultan Bello to 36 months imprisonment for impersonating the Emir of Kano, Alhaji Muhammadu Sanusi II.
The convict who resides at Ja'oji New Court Road Quarters, Kano, is being tried on a three-count charge of impersonation, cheating and defamation of character.
The convict had pleaded guilty to the charges and begged for leniency.
The Senior Magistrate, Hassan Ahmad, sentenced the convict to one-year imprisonment or pay a fine of N30, 000 for impersonation.
Ahmad also sentenced the convict to another year imprisonment or pay a fine of N30,000 for cheating, and 12 more months in prison with an option to pay a fine of N30,000 for defamation of character.
The Judge also ordered the convict to make an arrangement with the six nominal complainants on how he would pay them back the sum of N1.85 million he dubiously collected from them.
Earlier, the Prosecutor, Insp. HazielLedapwa, had told the court that the accused committed the offences on Feb. 27.
He said that the convict operated an Instagram page and dubiously posted himself as the Emir of Kano.
"Bello also demanded N1.4 million from one Barka Sani, N150,000 from Sadiq Saflan, N50,000 from Sadiq Sani, N50,000 from Aisha Ahmad, N50,000 from Surajo Zakari and N150,000 from Yahaya, totalling N1.85 million."
Ledapwa said that the convict collected the money on the pretext that a Hausa film actress, Zubaida Mu'azu, had composed a song for him as the Emir of Kano.
He requested the complainants to pay the said amount into the actress' First Bank account number 3049986447.
The prosecutor said that the offences contravene Sections 132, 322 and 392 of the penal code.