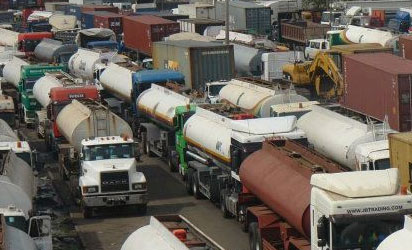 144 Hoarded Petroleum Products-Laden Tankers Discovered In Kano  
The security agencies and the NNPC monitoring team set up to rapidly end remnants of petroleum products supply gaps in parts of the country today discovered 144 trucks that were not streamed by some marketers in Kano.
The products were meant to feed Kano and its environs.
Sequel to the discovery, the resurfaced trucks had been sent to discharge their products at the designated locations.
Of the 144 trucks discovered, 26 were scheduled for Katsina, while 118 trucks were made to discharge their products in Kano and its environs.
NNPC warns marketers across the country to desist from acts that may heighten supply gaps noticeable in a few remaining parts of the country, as security agencies have been detailed to go on the trail of any marketer who may be hoarding products.
The Corporation's monitoring team today affirmed after combing Abuja that fuel queues have disappeared in the Federal Capital City.