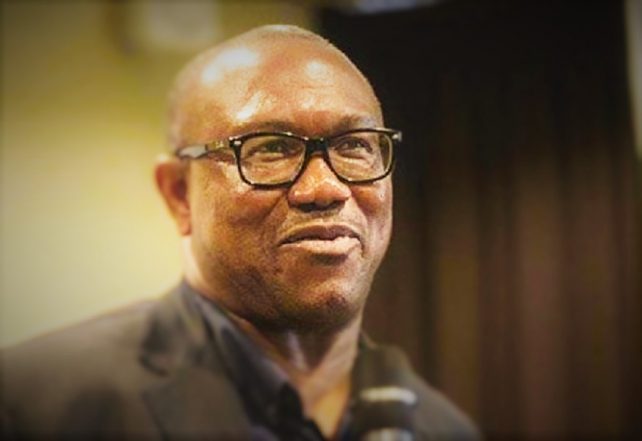 Peter Obi's preoccupation with Obiano
–
Political godfatherism may have become the newest business venture for the former governor of Anambra State, Chief Peter Obi.
–
It certainly became his major preoccupation following his exist from government house.
–
Gov. Obiano became his wiping board. Relentless accusations of financial recklessness and overzealous exhibition of disregard to prudence. The unproven and needless allegations were flooding the airwaves on a daily basis for 3years uninterrupted.
–
Through media agents and aides working for Peter Obi, daily deluge of satire and outright abuses on the person of Obiano and his family were fed the social media and print media.
–
This was while the Governor kept a gentlemanly silence.
–
He was called a drunk, a party maniac, an impulsive spender, he was even accused of squandering N75b in 6months.
–
All these accusations were coming via media agents paid for by Peter Obi. Media agents such as Stan Odera, Valentine Obienyem, and others.
–
Peter Obi even went on National television programs to lay allegations on the Governor. Unwarranted.
–
The Governor stayed dignified in his silence and refused to join issues. But Peter Obi and his media aides stayed determined – for reasons only known to Peter Obi.
–
In return, the state of Anambra went through a transformation never witnessed before.
–
From one of the most dangerous and unsafe places to live to one of the safest places to live.
–
Withstanding the shock of recession which paralyzed more the 28states of Nigeria.
–
Turning Awka into an Investment haven with visible investment on ground.
–
Sharing the dividends of democracy to each of the 177 communities in Anambra through the 20million pick your project initiative.
–
Massive infrastructural lift to the healthcare facilities
–
Rebuilding of classroom blocks in over 100 schools in the State.
–
Strengthening of community cultural heritage – through the building and rebuilding of over 100 community centers, skill acquisition centers.
–
And the list goes on…
–
Peter Obi has had his 8years. He should allow Governor Obiano be.
–
Gov Obiano has shown the former governor good respect.