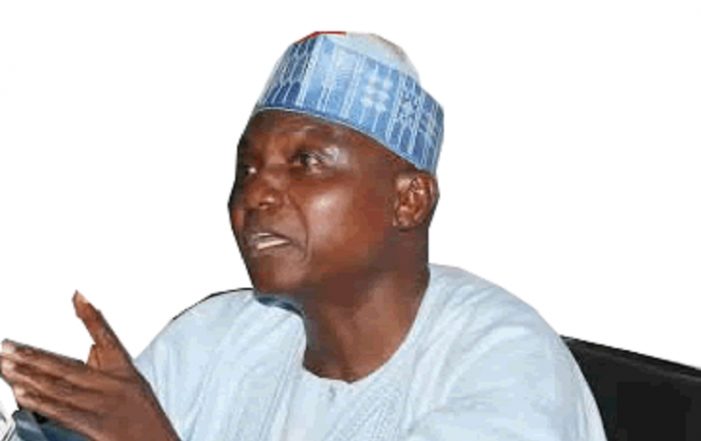 Garba Shehu Is The Real Hooligan – By Adamu Muhd Usman
The attention of His Excellency Alhaji Sule Lamido has been drawn to a so-called "reaction" by the Presidency through its incompetent spokesman Malam Garba Shehu to remarks he made in a newspaper interview. Rather than address the pertinent issues regarding conditions of life in Nigeria and the APC government's failed promises to citizens that Alhaji Sule Lamido raised in his interview, Shehu on behalf of President Muhammadu Buhari resorted to abuse and insult, describing the former Governor of Jigawa State as "displaying hooliganism." This diversionary tactic which is characteristic of APC will not succeed this time because Alhaji Sule Lamido will never refrain from exercising his constitutional right to freedom of expression and thought.
The summary of what Governor Lamido said in his interviews is that majority of Nigerians are angry and hungry. A common man cannot afford three square meals a day, living standards are very low, businesses are no more flourishing, majority of Nigerians can no longer afford to pay rent, medical bills and school fees as a result of the ineptitude and cluelessness of the APC administration. Rather than address these pertinent issues, Garba Shehu said Lamido diverted money to his children and should therefore not talk or offer himself for any election.
This incompetent presidential aide is apparently not aware of the difference between fact and mere allegation. A person who is standing trial in court is presumed innocent until he is proven guilty. The case for which Lamido is standing trial is one of the normal witch hunts in Nigerian politics and in time will be proven to be so. No law says one should not aspire to any elective post in the land simply because he is facing a trial. Such person should also not be denied, intimidated or deprived from expressing his mind freely and aspiring to any position on the ground of a mere allegation.
 Alhaji Sule Lamido is not afraid of any witch-hunt and intimidation because he has been serially subjected to them throughout his long political life. He has been witch hunted by civilian rulers as well as by the Abacha military junta, yet he did not abandon his consistent crusade to emancipate the talakawa. It is inconceivable that any administration that is a later-day convert to civilian democracy can intimidate him.
For an official who speaks for the president to describe Alhaji Sule Lamido's long, consistent, time tested and honourable struggle for the emancipation of the poor as hooliganism betrays the entire administration's poor sense of Nigerian history and its lack of empathy for the poor, struggling masses. The statement was an act of presidential hooliganism which Nigerians will deal with at the polls at the right time.