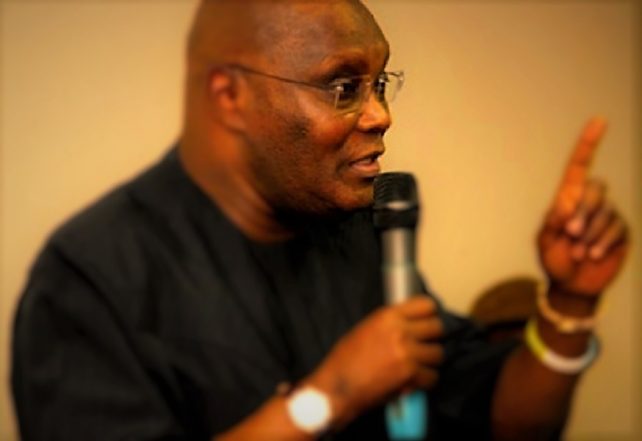 Coalition Blasts Ardo, Calls Him Frustrated Politician Over Comment on Atiku
Press Release
Democracy Coalition has reacted to the comment credited to Dr. Umar Ardo, former Special Assistant to the former Vice President, Alhaji Atiku Abubakar on Local Government and State Affairs where the later was quoted as saying Obasanjo will not support PDP if Atiku becomes it's Presidential Candidate for the 2019 General elections.
The coalition reminded Dr. Ardo that Chief Obasanjo is nothing but a mere mortal who does not have the immortal power to determine the fate of anybody in Nigeria.
Specifically, the National Coordinator of the coalition, Mr. Michael Williams informed Dr. Ardo that power belongs to God and that He alone rewards everyone according to his deeds, saying that Alhaji Atiku has suffered enough victimization and scandalization just because of his legitimate desire to lead Nigeria to its promised land as President.
The national coordinator noted that Atiku cannot use his resources to fight for democracy and end up being ostracized from featuring in what he laboured for at great risk to personal life and businesses.
He further noted that the unfounded allegations of corruption against Atiku became rife simply because he kicked against third term agenda of the former President so as to save Nigeria's Democracy.
The coalition however stated that haven endorsed Alhaji Atiku Abubakar as its Presidential Candidate since last year, 'we are ready to follow Atiku to whichever political party he decides to move to in pursuit of his noble Presidential ambition.'
No amount of denigrations or campaigns of calumny can stop a man whose time has come to rule Nigeria will deter the electorates from casting their votes for Atiku.
signed:
Mr. Michael Williams,
National Coordinator,
Democracy Coalition.
Contact us via coalitiondemocracy@mail.com