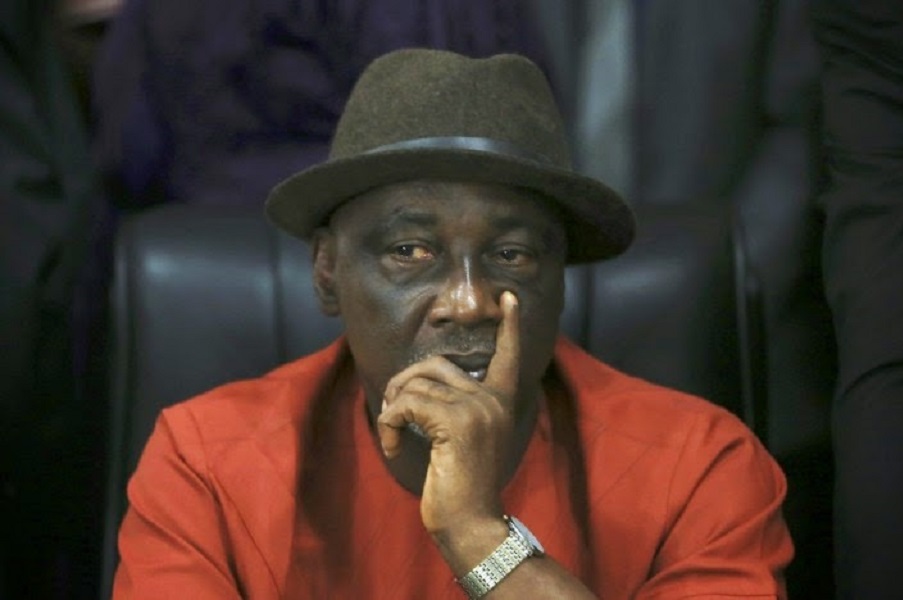 Benue Tilting Towards Collapse, Ex-Interior Minister Raises Alarm
–
…Says Benue anti-grazing law not totalled
Former Minister of Interior, Comrade Abba Patrick Moro has challenged Benue state governor, Samuel Ortom to invite President Muhammadu Buhari for project commissioning if he has any to show.
The former minister attributed the difficulty in implementing the Benue state anti-open grazing law to the hasty process in which the new regulation was packaged.
Speaking with newsmen on Sunday in Abuja, Comrade Moro lamented that the state was tilting towards collapse, daring the governor to invite President Muhammadu Buhari to the Benue to commission any project he has executed since May 2015.
"Looking at Benue state under governor Samuel Ortom, I can say, without prejudice to immodesty, that since the creation of Benue state, this administration has been one of the most monumental failures that we have ever had. Benue state at this moment is tilting towards a complete collapse.
"President Buhari was in Ebonyi state days ago, commissioning projects. We have asked that, in those days, I was asking that the vice president who was acting president then, be invited to my state; I have asked the governor of my state, Benue to invite the president to commission one project two years after but they cannot do it."
On the recent anti open grazing law he said while he was one of those who advocated for the law, the government should have given a grace period withing which herdsmen in the state would be advised to build ranches or diversify.
"Let me tell you, because if I talk now, you will say I criticise Ortom because I want to be governor. Quite frankly, I would love to be governor of Benue state but I am not contesting to take over from Ortom. That is the truth! Of course, when Immigration Service issue of recruitment came up, they said I was raising money to go and contest for the governor. I didn't do that. Now, I am talking, complaining about Benue people that are hurting, they say I am criticising Ortom because I want to be governor of Benue state. No!
"Let me tell you that the anti-open grazing law is good. I was one of those persons that insisted that the bill must be passed by the House of Assembly and that the governor must assent to it to become law because at a point, the Fulani herdsmen were moving around, killing our people with reckless abandon and nobody rose in defense of our people and at a certain point the government of Benue state through its proxy, the chairman of Agatu LG signed an agreement with the Fulani herdsmen, paving way for them to graze their cattle in certain parts of Benue state, specifically Agatu LG and we rose against it; I rose against it and I insisted that it was a betrayal of the people.
"But in trying to provide for the farmers in Benue state, in trying to control the activities of Fulani herdsmen as it affects the lives of the ordinary person, some thoughts should have been given also to the life of Fulani herdsmen because they have lived in Benue; for some of them, they don't have another home.
"One, some enabling environment should have been provided for ranching, that is number one.
"Two, sufficient time should have been given for ranching or ranches to be built because you don't wake up from the wrong side of the bed and say 'look, stop open grazing, go and put your cows in ranches'. Where are the ranches?
"As it is now, the timeline between the passage of the bill and the assenting to the bill to make it a law in Benue state and the time that has been given to Fulanis to either put their cows in ranches or be penalised is not enough and I think that that has made the implementation of the law a bit difficult," he explained.