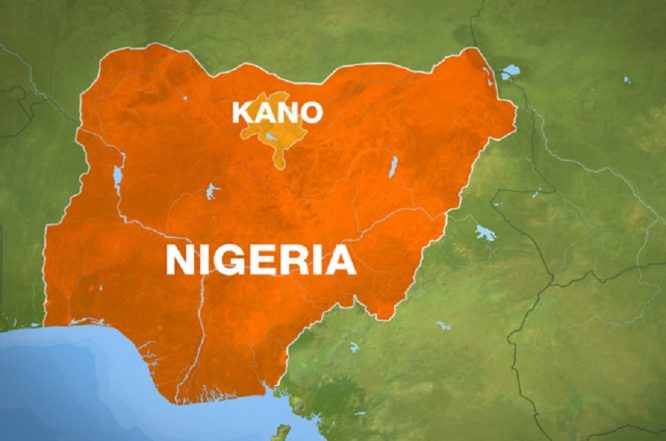 Indeed, Mohammad Quaddam Sidq Isa is a good writer. I read through his article published in the Opinion Page of Daily Trust, Friday, October 6, entitled, "President's tacit indictment of Ganduje and others," and I found it very interesting. But what baffles me is that Mohammad looked away from very serious issues bedeviling Kano and Nigeria, and elected to deride the integrity and personality of Governor Abdullahi Umar Ganduje, in particular, and Governor Bello Aminu Masari of Katsina state, in a very petty mannerism.
Loading ...
Mohammad's juvenile article centred directly on why President Muhammadu Buhari did not mention Kano and Katsina in his Independence Day speech when he was commending states that are 'performing' in terms of economic diversification. To him, that Kano and Katsina were not mentioned in the president's speech means that President Buhari has indicted Governor Abdullahi Umar Ganduje and Governor Aminu Bello Masari who the writer, at one point, classified as 'poor-performing' governors. Mohammad also informed his readers that Governor Ganduje's opponents, particularly, the Kwankwassiya Movement rolled out drums in jubilation minutes after President Buhari's speech, because Ganduje's name was not mentioned!
However, it is a known fact that President Muhammadu Buhari and Governor Ganduje have been maintaining a very cordial relationship. It is also important to note that Governor Ganduje has performed creditably in agricultural revolution and other areas of economic development. And there has never been anywhere in the world the President's speech or mere commendation is used as a parameter to judge the performance or otherwise of state governors. To be fair to President Muhammadu Buhari who meant no harm in mentioning a number of states in his Independence Day speech, he clearly stated that state governors are playing major roles in the economic diversification policy; and the role of Kano state in this regard cannot be over-emphasized.
It is on record that Governor Ganduje's administration revived and rehabilitated the Kano State Agricultural Supply Company (KASCO), built by the first civilian Governor of Kano state, the late Abubakar Rimi, but abandoned by successive governments. Today, KASCO has acquired new fertilizer blending machine. KASCO is on 24 hours fertilizer production and is supplying fertilizer to the Federal Government, Kebbi state government and many other clients in and outside the country, making huge and impressive turn-over on daily basis. KASCO is also engaged in the production and distribution of hybrid seeds and other agricultural services such as procuring and sales of agricultural inputs to farmers across Nigeria which include hardware such as irrigation pumps, milling machine, sprayers, ox-drawn-ridgers; agrochemicals such as Herbicide, insecticide, rodenticide; animal medication such as benozole, vitacillin, renide; vegetables/Cereal seeds such as tomato, carrot, water melon, hybrid maize, rice, sorghum. When the Presidential Initiative on Fertilizer was formed under the leadership of the Governor of Jigawa state, Alhaji Abubakar Mohammed Badaru, it was the Kano model that was adopted with commendation.
I can recall that in February 2016, for five days, Minister of Agriculture and Rural Development, Chief Audu Ogbeh left the comfort of his office in Abuja and relocated to Kano where he almost travelled around the 44 Local Government Areas of the state, inspecting and visiting various agricultural projects in the ancient city. Audu Ogbe's official visit coincided with the 44th National Council on Agriculture and Rural Development conference held in Kano. However, in as much as the Minister's working visit was that of assessment, he was impressed with what he saw on ground.
As part of his visit, the Minister launched the drilling of 1,000 boreholes across 44 local government areas of Kano state, as part of initiatives by the state government to encourage farmers to produce more wheat under its commercial agriculture programme.  Commissioning the boreholes at Alkamawa in Bunkure local government area, Chief Ogbeh said that with what he saw on ground in terms of the commitment of the farmers and the political will of the state government, the agricultural revolution had commenced from Kano state.
Chief Ogbe commended Governor Ganduje for his pragmatic approach to irrigation farming.
That was Chief Audu Ogbe, the Minister of Agriculture in the cabinet of President Muhammadu Buhari commending Governor Ganduje's giant strides in agriculture and diversification of the economy. In this light, I want to put it to Mohammad that whether President Buhari mentioned Kano during his Independence Day speech or not remains inconsequential. What is, indeed, important is that records are available on the gigantic achievements of Governor Ganduje in agriculture, diversification of the economy, and other areas of human and physical development.
Kano state has been adjudged the best in wheat production. This a notable fact from independent bodies like SAD-SC and Lake Chad Research Institute etc. Kano is also scored the best in terms of extension services which is a critical aspect in agricultural production. This is also by independent organizations like Institute of Agricultural Research Zaria and Sasakawa global. In 2015, Kano cultivated about 690,000 tons of rice while in 2016 Kano harvested about 1.5milloin tons of rice—that is a significant increase of over 100%. This is also recorded in a survey that is being carried out by the Institute of Agricultural research and the federal Ministry of Agriculture. The Minister of Agriculture was in Kano more than any other state of the federation to commission and inspect various projects that has to do with agricultural development which is the mainstream of economic diversification policy of the Federal Government.
Kano state government facilitated the commissioning of Dangote Tomato Company immediately Dr. Ganduje assumed office as the Governor of the state. Ganduje's administration gave the enabling environment for millers thereby making it as the largest number of rice mills in the country leading among them are AA Ibrahim Rice mill with a capacity of 350tons per day; UMZA Rice, with the new extension, now it will be one of the largest in the country and Africa with a new capacity of about 400tons per day. And Kano can also boast of several medium and smaller-scale milling factories.
Kano has the largest seed companies in the country. This is because of the collaboration the companies enjoy from the government through its development agency known as KNARDA. At the meeting of the Accelerated Agriculture Development Scheme held recently, in the presence of the CBN governor and Governors of Kebbi and Jigawa states, the Minister of Agriculture, Chief Audu Ogbe, mentioned the efforts of Kano in agriculture development. He repeatedly commended Kano and urged other states to key into what Kano is doing.
Kano state is currently on the stage of renewal. Governor Ganduje has been busy clearing the mess dropped by those Mohammad said were jubilating at the absence of Kano in President Buhari's Independence Day speech. Governor Ganduje's trip to China and other foreign countries has never and will not be a jamboree. People like us who know him very well right from when he served the state as Commissioner for Works under the military and attracted the construction of hundreds of roads both within Kano metropolis and the hinterlands are convinced that Governor Ganduje is all out to serve Kano people.
What Governor Ganduje is facing today is as a result of a decision he took to liberate Kano from the shackles of a cabal who had planned to mortgage the state. If Governor Ganduje had agreed to play by the game of the godfathers at the detriment of the development of the state and the delivery of democratic dividends to the people, maybe, they would have been hailing him all the way.
There is, however, no amount of campaign of calumny that will stop Governor Ganduje from finishing the good work he has set out to do for the good people of Kano state. People like us who understand his good intentions and his predicaments, as well, will continue to defend him any day, any time, because we are fully convinced that he means well for Kano and the good people of Kano state. Mohammad should also be reminded that the majority of Kano populace are happy with Governor Ganduje and President Muhammadu Buhari.
  Contrary to Mohammad's myopic opinion that, "obviously, politically speaking, the possible implications of this Presidential commendation of some states could rather be detrimental to the president's expected re-election bid in 2019… Besides this, among other things, is apparently what Kano, Katsina and other poor-performing APC governors simply intend to leverage to secure re-election in 2019. Also, their purported loyalty remains a political ploy intended to enable them to continue benefiting from Buhari's unrivalled popularity in their respective states…" Ganduje has been rated as a performing governor, not only by the Kano electorate, but by a number of recognized bodies and institutions, the most recent being the Nigeria Union of Teachers (NUT) who recognized him with a Merit Award.
In Katsina state, Governor Aminu Bello Masari's modest achievements are there for everyone to see. When he came in, Bello Masari made agriculture, among other sectors, his top most priorities. Masari, a former Speaker of House of Representatives is no doubt bringing to bear, his experience at the National Assembly in repositioning Katsina. He has ensured agricultural revolution in Katsina state. When he came in, he developed Agricultural Restoration Project (ARP). In 2016 budgetary allocation, agriculture received higher allocation compared to what the sector was allocated in previous years.
Conscious of the fact that agriculture plays a major in President Buhari's economic diversification programme, Masari chose four value-chain crops—rice, wheat, cotton and tomato which are currently being produced in mass quantity in Katsina. He also ventured into aquaculture (fish farming) and livestock—mass production of goats and sheep. Today hundreds of thousands of farmers in Katsina are smiling to the banks due to Masari's farmers' friendly policies.
Katsina state is also collaborating with the Central Bank of Nigeria (CBN) under the CBN Anchor Borrower Scheme. Katsina state, under Masari, has also keyed into the Competitive African Rice Initiative (CART), which encourages competition in the production of rice to international standard.
Four dams in Masari, RuwanSanyi, Dabaram and Katsina have been rehabilitated to boost irrigation farming. The Masari administration has developed 3000 hectares of land for irrigation in Jibia dam to be serviced at the cost of N40 million annually. He has also been spending millions of Naira in procurement and distribution of fertilizer to farmers in Katsina state.
It is, however, important to note that, going by their pedigree and rising political profile, Governor Ganduje and Governor Masari have never been rated as political sycophants. Thus, their loyalty to President Muhammadu Buhari should not be seen as a ploy for cheap political gains, but an action nurtured out of strong conviction that President Muhammadu Buhari is a man of honour who possesses the prerequisite potentials needed to take Nigeria to the Promised Land. By the grace of God, come 2019, President Buhari, Governor Ganduje and Governor Masari will surely have the massive votes of the people. So, I advice Mohammad to invest his time in reasonable ventures rather than castigating leaders who have laboured so much, and are still labouring hard, to re-building a great nation.
Abdullaziz Abdullahi wrote from Nassarawa GRA, Kano