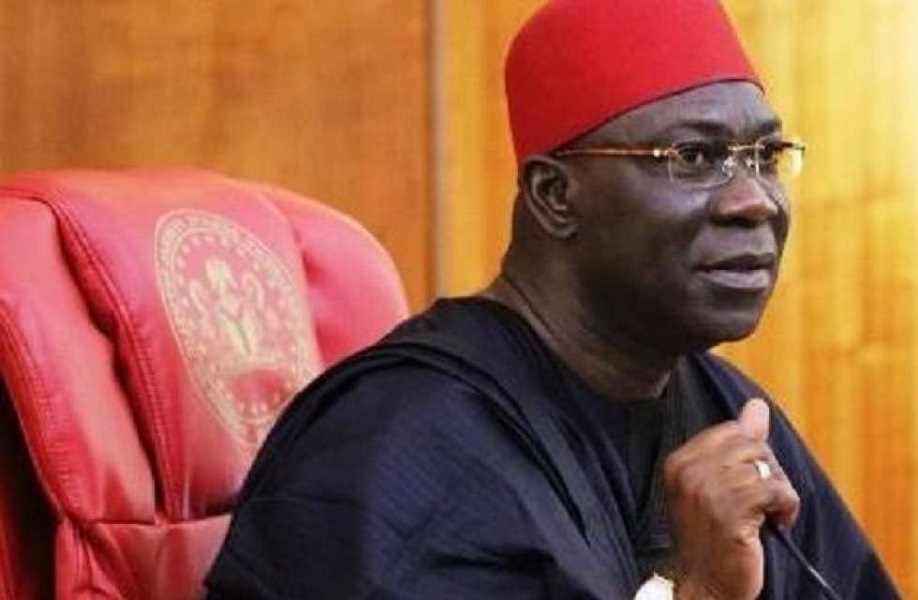 The Deputy President of the Senate, Senator Ike Ekweremadu, says Nigeria would understudy the Mexican presidential system with a view to benefiting from the single term for the President and the Governors.
Loading ...
Ekweremadu stated these when he received the Ambassador of Mexico to Nigeria, Ambassador Garcia Moreno Elizondo, who paid a courtesy visit to him in Abuja on the fringes of the 57th independence anniversary celebration.
He said Nigeria and Mexico had a lot to learn from each other because they had a lot in common, such as vast territories as well as presidential and federal systems.

The lawmaker said: "Am aware that Mexico runs a six-year single term presidency known as the sexino. This is something Nigeria will be looking at because what we are doing now has a lot of difficulties.
"So, we are looking at a possibility of constitutional reform that can guarantee a single term so that the money we spend in running elections and the problem of chief executives struggling and concentrating to come back, using resources and instruments of state can be overcome.
"We would like to hear more from you on how the single term works and whether it has been beneficial to your system so that we can also collaborate in that respect".
Ekweremadu observed that the states in Mexico had substantial autonomy and their respective constitutions, noting, therefore, that "when we are talking about devolution power, strengthening our federalism, Mexico is a place where we can look at".
"Presently, we are trying to see what we can do to empower not just states, but also the Local Governments, so as to strengthen our federalism. And part of the things we are looking at is to get autonomy for the local governments such that they are able to get their funds directly from the Federal Government to special accounts created by each local government. So they get their funding from the federation account straight to their own account at the various states.

"I used to get my funds directly from the Federal Government as a Council Chairman before 1999. But in 1999 all that changed with the introduction of what they call the Joint State/Local Government Account.
"Unfortunately, this has been abused in some states, but in some states it has worked. In those states that it has been abused, what we found is that the state governments use those funds to do other projects they call common projects to the detriment of some local governments.
"So, we are now trying to reform that process in such a way that local governments will be strong again so that they get their funds straight from the Federal Government", he added.
Ekweremadu further reiterated National Assembly's commitment to strengthening institutions of democracy such as the State Houses of Assembly by "placing them on First Line Charge so that their funds are guaranteed from the consolidated revenue funds from respective states so that they can be independent of the state executive from interfering in the way they do their work because he who pays the piper dictates the tune".
He stressed that strengthening the nation's Local Governments and parliaments would help in a big way in promoting checks and balances and deepen the nation's democracy.
On his part, Ambassador Elizondo said Nigeria and Mexico had the common challenge of improving the well being of their citizens, which he said could only be effectively addressed with political stability and very strong democratic institutions.

He canvassed political cooperation and dialogue of the highest level between the two countries, such as through their national parliaments to boost and diversify economic relations.