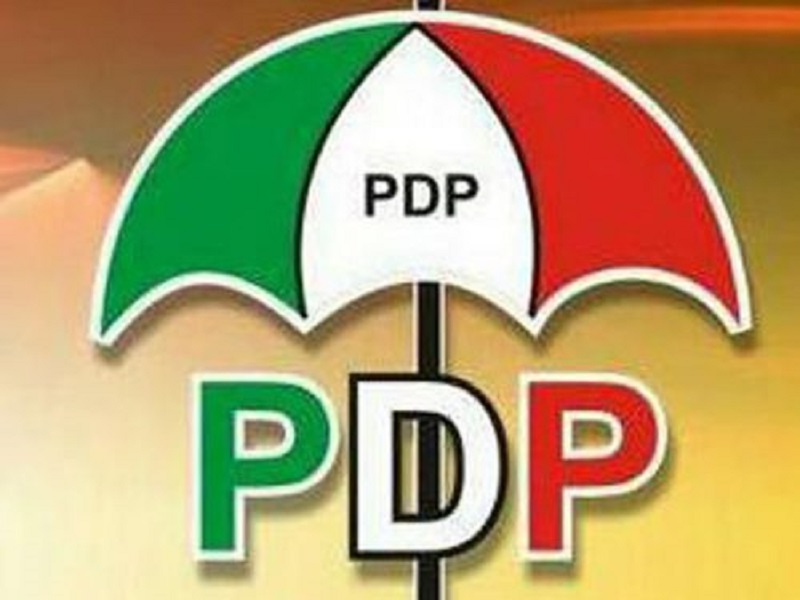 The PDP candidate in the November 18 Anambra gubernatorial election Mr Oseloka Obaze had a horrific start to his televised campaign tonight when in a shocking feat of temper that would have been considered rare for a self-acclaimed diplomat he resorted to casting slurs and called other contestants who lost the primaries to him in the controversy-ridden PDP primary "SORE LOSERS."
Loading ...
Mr Obaze who has often brandished his credential as a UN diplomat woefully failed the first real test of his claim to learned diplomacy when he lampooned his fellow contestants whom he should be reaching out to and wooing to his side in a surprising flash of anger and impatience that smack of depressing arrogance.
And when the anchor of the programme, "Politics Today" on which he appeared, Mr Seun tried to draw his attention to his inappropriate use of words to describe his fellow party members, Obaze resorted to sophism, explaining that his attack was only implied and not direct.
Obaze also failed woefully to address the question of whether former governor Peter Obi was his godfather. He showed a dangerous flash of anger again when he retorted "What do you mean by political godfather?" Then he proceeded to sound downright condescending; "Oh you want to get into that? Peter Obi was my junior in secondary school. As I sit here, if Peter Obi comes into this place, he would address me as senior. He begged me for one year to be his SSG. Bla bla bla!"  The arrogance was unmistakable. You could almost sense that Mr Obaze considers the position he is contesting to be beneath him.
However, if you find his reaction shocking for someone who is projected as a top class diplomat, his constant allusion to political leadership as "business" would embarrass you. Mr Obaze succeeded in reminding the viewer that his years in the UN did not wean him of the erroneous perception of political leadership as "business." No wonder his sponsor is said to be aggrieved that he invested N7bn in campaigning for his successor and has not recouped his investment. So, in order to assure the godfather that he understood the drill, Obaze had to insinuate the word "business" into his responses on the Interview.
What would break any discerning viewer's heart is Obaze's colossal failure to articulate a clear idea of why he wants to be governor of Anambra State. He failed to go straight to the point and rambled on for some time before resorting to banalities like "the basic dividends of democracy are not fully delivered." It was strange to hear such a cliché from a top diplomat. Then he waffled through a clutter of pure bluster about his understanding of best global practices before saying that the "Only way to offer succour to our people is to submit ourselves to service. Really? Did that come from a first rate diplomat?
But Seun throws him a lifeline and asks, "what would be your major policy focus? Within 100 Days what would you point as your major goals?"
 Again, tragically, Obaze seemed completely lost. He couldn't resist the temptation to flaunt his UN background by first reminding the viewer that he had to come home first to serve and then suddenly found out that the state was implementing the long discarded Millennium Development Goals. In all his ramble about his godfather's Anambra Integrated Development Strategy (ANIDS) the viewer does not get the vaguest idea that Oseloka Obaze has any original thinking of his own on Anambra State and what he would do if he becomes governor.
Obaze's outing tonight on Channels TV may have pulled the carpet from under his feet as it further reinforces the belief that he is a reluctant, unprepared, ill-advised candidate of vendetta who has no clear idea why he is in the race but is merely being propped up to exact revenge on the incumbent governor.
Watch the video  below and see things for yourself…