Gov. Okorocha of Imo State was greeted with empty stadium as he ordered market close in his state to protest against Nnamdi Kanu and in favor of President Buhari's one Nigeria. He also wanted to present himself to Abuja …that he is the leader of his people, the Igbo people.
See empty stadium below.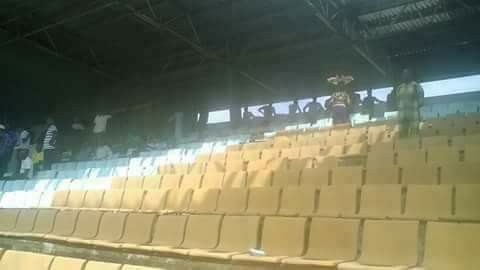 However on the day of the said protest, the leader of the Biafra agitation, Nnamdi Kanu arrived Owerri. His arrival brought him within the vicinity of the stadium where Governor Rochas Okorochas was hosting the said protest against Biafra agitation. What resulted was shocking to the Governor. According to reports, the stadium emptied out towards the direction of Nnamdi Kanu.
See video below.